Ghirardelli Makes S'mores a Bite Better
Elevate your s'mores with premium chocolate and luscious caramel.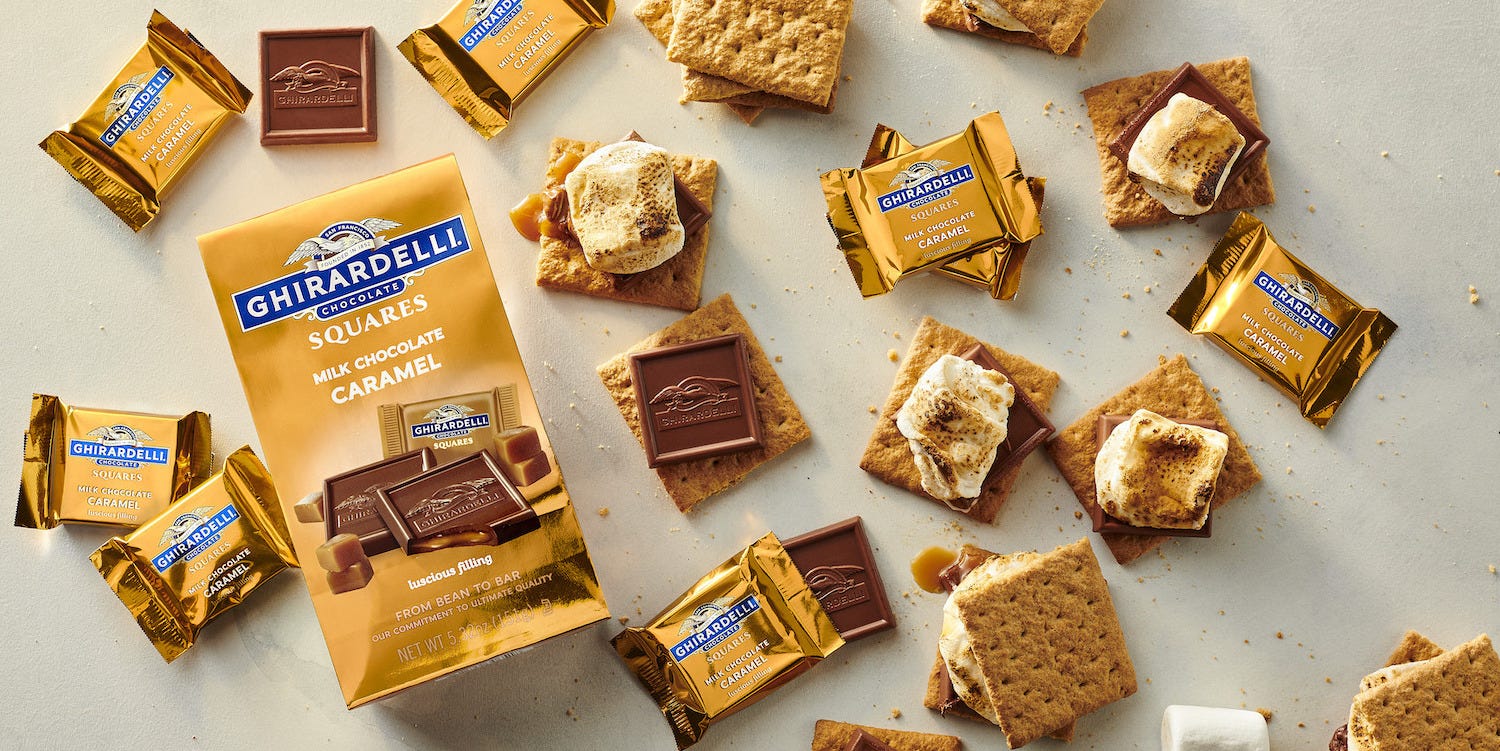 ---
---
---
S'mores Tour Around the USA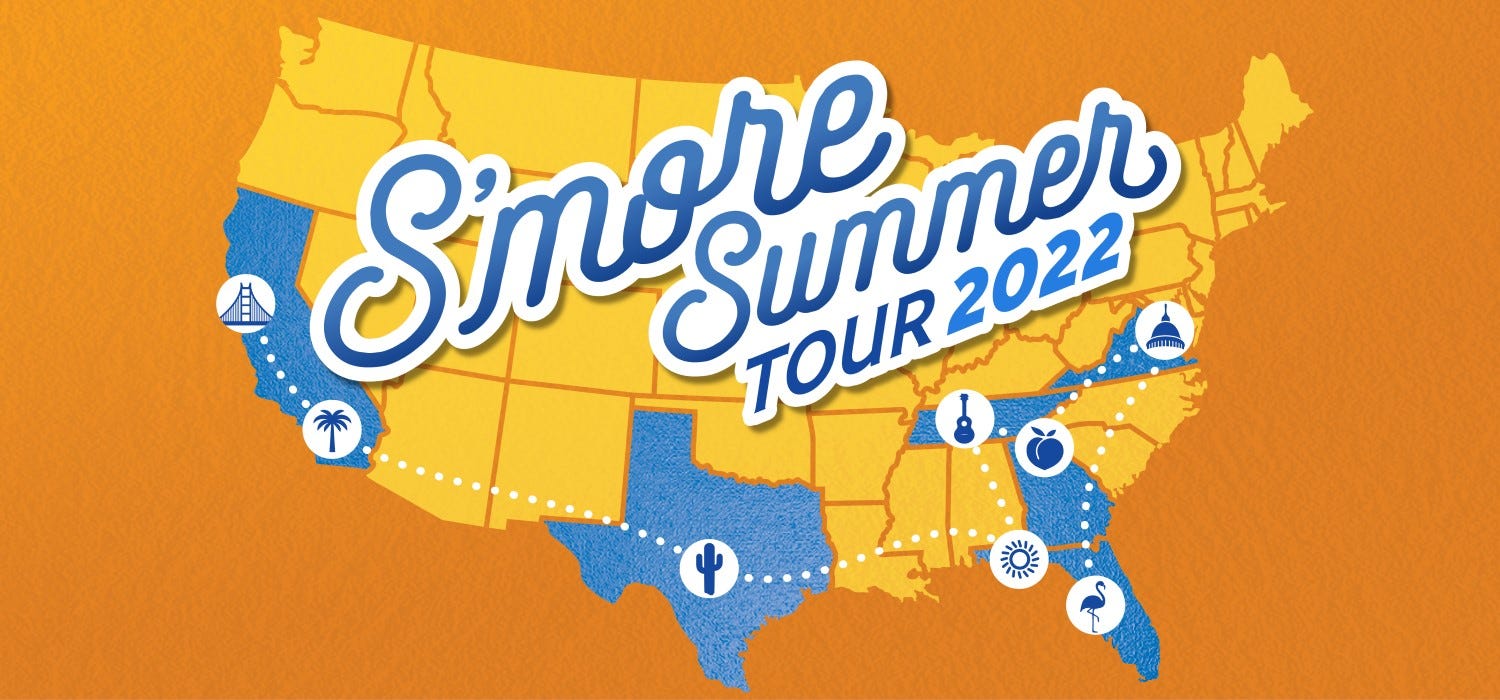 ---
Shop Chocolate For S'mores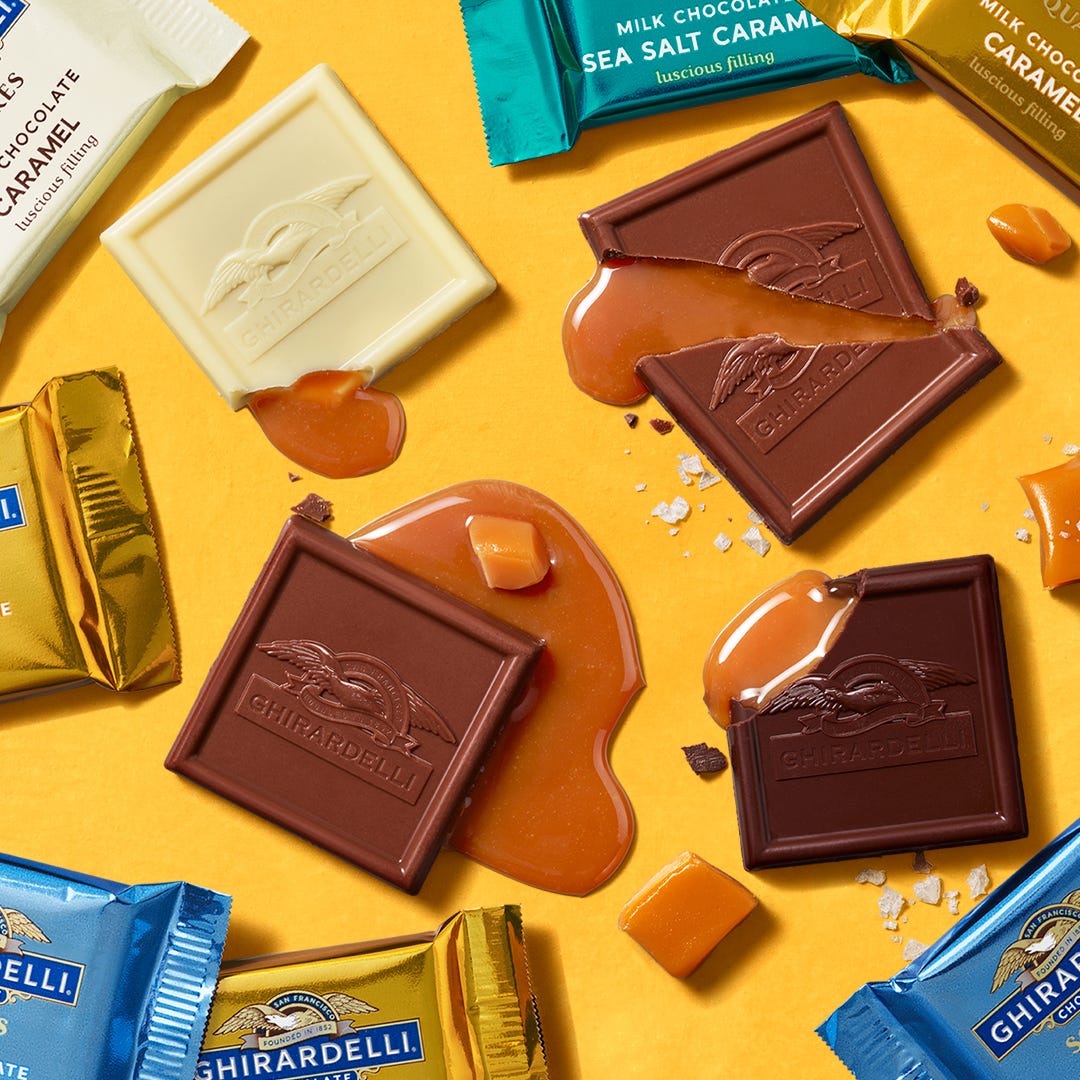 Ghirardelli Chocolate SQUARES
Available at your nearest stores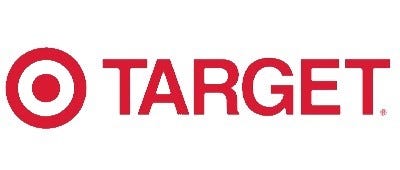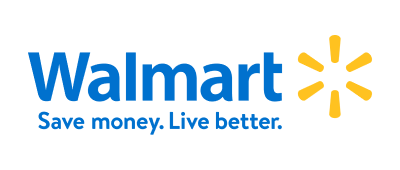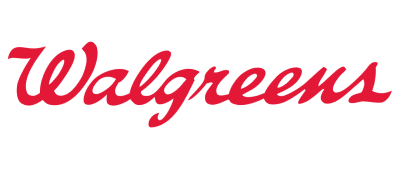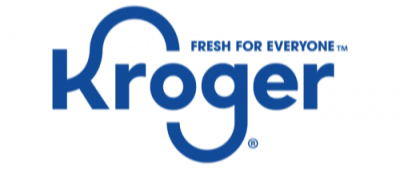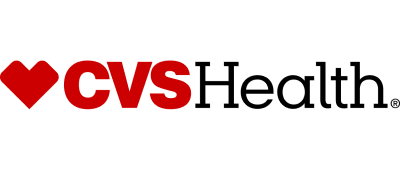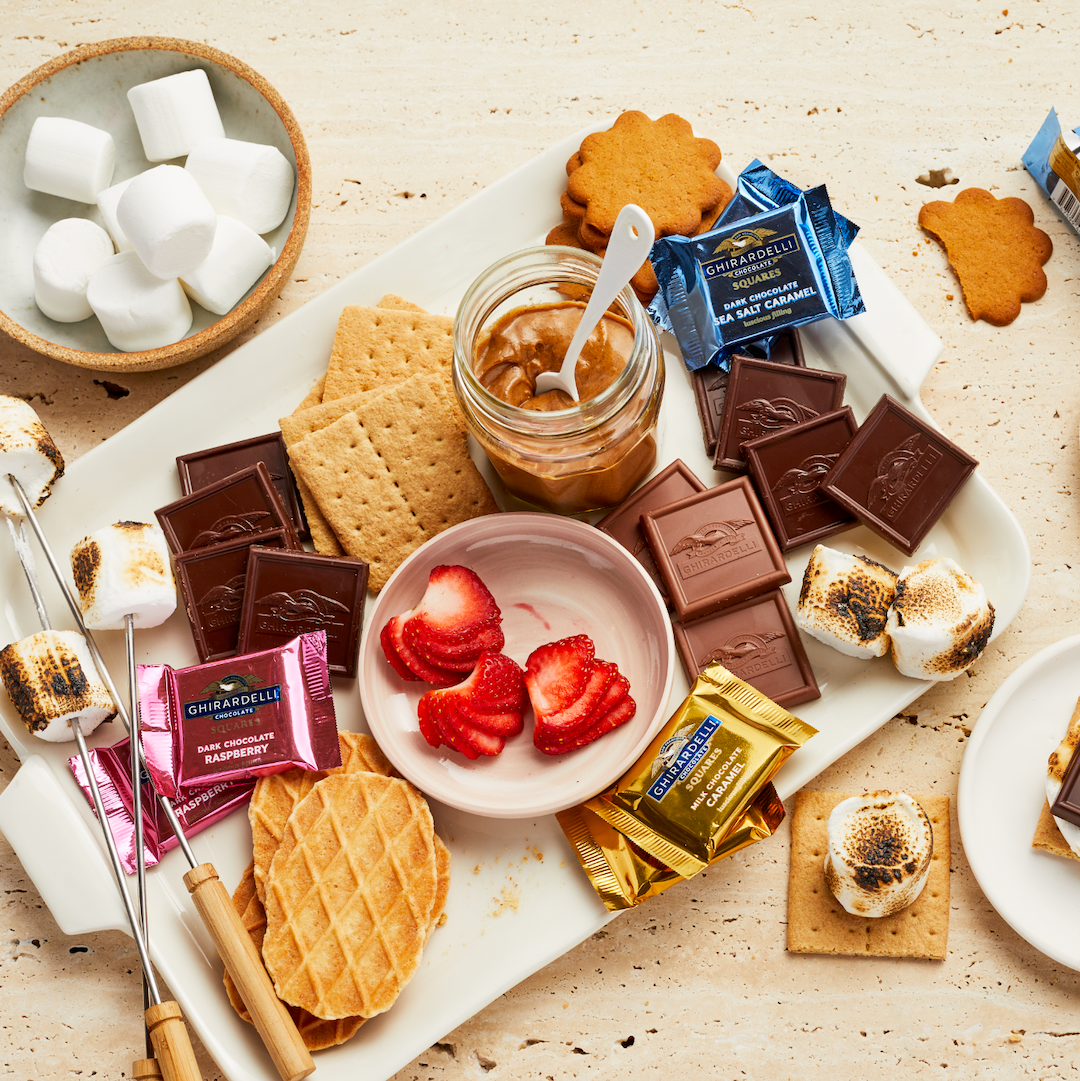 Ghirardelli Custom Mix
Mix and match your favorite flavors
---
S'mores Recipes & Ideas
The crunchy graham cracker, the rich chocolate, the gooey toasted marshmallow – what's not to love about s'mores? Get inspired with this collection of creative s'mores recipe ideas! Rather than using standard milk chocolate, top them with your favorite Ghirardelli chocolate square, like Milk Chocolate Caramel, Dark Chocolate Raspberry, or Dark Chocolate Sea Salt. Sliced fruit, almond butter, and melted caramel elevate these s'mores recipes to a whole new level. Also discover the best s'mores desserts, such as decadent caramel s'mores pie!