---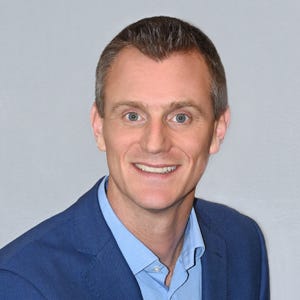 Joel Burrows
CHIEF EXECUTIVE OFFICER
Joel Burrows is President and Chief Executive Officer of the Ghirardelli Chocolate Company and is responsible for Ghirardelli's day-to-day operations as well as the Company's overall strategy, direction and purpose. Joel joined Ghirardelli in 2017. Prior to coming to Ghirardelli, Joel was the CEO at Lindt UK & Ireland, Ghirardelli's sister company. He began his Lindt career as UK Sales Director in 2007. Joel has been responsible for continuously growing market share and brand equity, while also focusing on the people who are critical to the success of the brand. He holds a Master's degree in Economics from The University of Edinburgh. Joel enjoys participating in sports and outdoor activity challenges that benefit charitable organizations, including cycling the length of the UK, participating in a 50k walk, and climbing Mt. Kilimanjaro. Joel is married with two young children and the entire family is enjoying all the experiences that Northern California has to offer.
---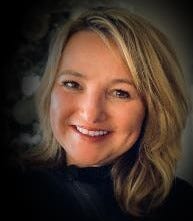 Ginger Clifton
VICE PRESIDENT OF HUMAN RESOURCES
Ginger joined Ghirardelli in 2020 as Vice President of Human Resources. Ginger is responsible for shaping the purpose driven culture and developing people at Ghirardelli to lead and achieve success. Specific areas of focus include talent management, learning, total rewards, recruitment, communications, community engagement, and diversity, equity and inclusion. Ginger also serves as a member of the Management Team and Executive Sponsor of Ghirardelli's Pride Employee Resource Group. Prior to joining Ghirardelli, Ginger worked as Senior HR Director at the Kellogg Company. Ginger brings to Ghirardelli her more than 24 years of experience in HR strategy in the US and Canada. Her experience includes HR leadership and change management for multiple acquisitions, divestitures, and business transformations. Ginger also held leadership roles in talent acquisition, organization development, and HR shared services. Ginger received both her MBA and Bachelor's Degree in Accounting and Management from Western Michigan University. In her spare time, she enjoys boating, kayaking and exploring new places with her family and three dogs.
---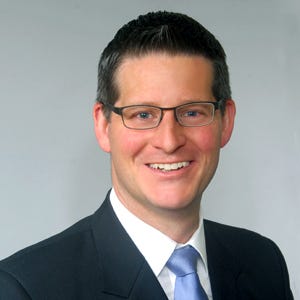 Samuel J. Bernegger
VICE PRESIDENT OF OPERATIONS
Sam joined Ghirardelli in 2013 as Director of Production in Operations. Prior to joining Ghirardelli, Sam worked at Lindt & Sprüngli in Switzerland as a Unit Manager in Production beginning in 2007. Sam's experience includes Packaging and Chocolate Moulding and leading the kickoff the first Lean Manufacturing projects in the organization. Sam started his career as a Junior Controller in the aerospace industry and moved to Aldi Suisse in Retail Operations before joining Lindt & Sprüngli. Sam holds a Master of Science in Industrial Management and Manufacturing and a Bachelor of Science in Mechanical Engineering, both from the Swiss Federal Institute of Technology, Zurich. In his spare time, Sam loves to cook and enjoys traveling with his family to exotic places and experiencing different cultures and people.
---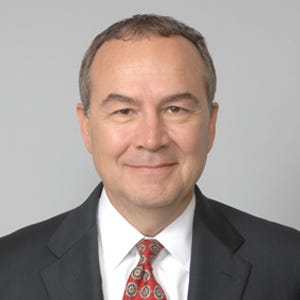 Chris Eklem
VICE PRESIDENT OF PROFESSIONAL PRODUCTS DIVISION
In this role, Chris is responsible for leading the sales, marketing, product innovation and overall management of Ghirardelli's Professional Products Division (PPD). The PPD organization has its own unique set of Ghirardelli products that are used by foodservice professionals as ingredients to make delicious desserts and beverages. Chris started working at Ghirardelli in 2003 and was promoted January 2005 to lead the company's foodservice business. Since that time, he has provided the vision, drive and leadership to rapidly build the PPD business into a very important and thriving division of the company. Chris also serves as a member of the Ghirardelli Management Team responsible for the company's strategic direction. Chris received his Bachelor of Science degree from the University of Oregon and his Master of Business Administration degree from Pepperdine University. Chris and his wife met in college. They have a son and a daughter. In his spare time, Chris enjoys sports, traveling and exploring National Parks with his family.
---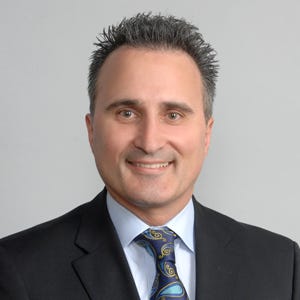 Rob Budowski
VICE PRESIDENT OF SALES
Rob joined Ghirardelli in 2011 as Vice President of Sales responsible for confection and baking products for retail partners across the United States along with the Travel Retail and Export divisions internationally. Trade Marketing, Category Management and the Customer Sales groups fall within this portfolio. Rob is also a member of the Management Team responsible for top-line strategic direction. Prior to joining the Ghirardelli Chocolate Company, Rob worked with Lindt & Sprüngli Canada from 1995 until 2011, holding senior Sales positions with his last posting as Vice President of Sales. Rob holds a Bachelor of Arts degree from the University of Manitoba, Canada. In his spare time, Rob wears many hats. He enjoys achieving mastery of weekend home improvement projects and likes hiking, traveling and spending time with family and friends.
---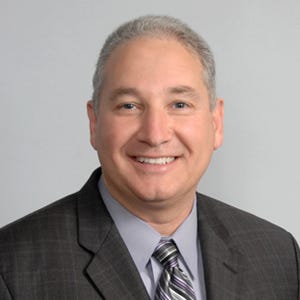 Steve Genzoli
VICE PRESIDENT OF QUALITY ASSURANCE/RESEARCH & DEVELOPMENT
In this role, Steve is responsible for the overall product quality, research and development, packaging engineering and consumer response functions for the company. Steve joined Ghirardelli in 1997 and has helped guide the strategic growth of the company for the past 25 years. Prior to joining Ghirardelli, Steve spent 8 years with Nestle Chocolate where he held roles in Operations Management and Technical Services and spent 3 years with Fuji Vegetable Oil where he served as the Technical Marketing Manager. Steve received his Bachelor of Science in Food Science from California Polytechnic State University in San Luis Obispo, California. Steve is an active member of the Professional Manufacturing Confectioners Association, serving as President. He has also served as Chairman of the National Confectioners Association's Chocolate Council and served as the World Cocoa Foundation's Vice Chairman. Steve and his wife will celebrated their 34th anniversary in 2022 and have 3 children. In his spare time, Steve is a "weekend farmer", farming 20 acres of almond trees.


---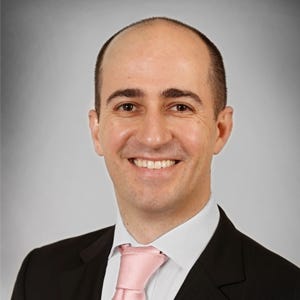 Manuele Fabbiane
CHIEF FINANCIAL OFFICER
Manuele is the Chief Financial Officer of the Ghirardelli Chocolate Company. In this role, Manuele is responsible for oversight of the finance and accounting, information technology, procurement and legal functions. Manuele joined Ghirardelli in 2017. Prior to coming to Ghirardelli, Manuele was the Chief Financial Officer of Lindt & Sprüngli Australia in Sydney where he worked since 2011. Manuele started his career in the Ferrero Group where he spent more than a decade in different finance functions in Luxembourg, Mexico and Germany. Manuele graduated from the University of Verona, Italy and holds a Bachelor's degree in Economics and Commerce, awarded with high distinction. In his spare time, Manuele enjoys running, skiing and traveling with his wife and two daughters.
---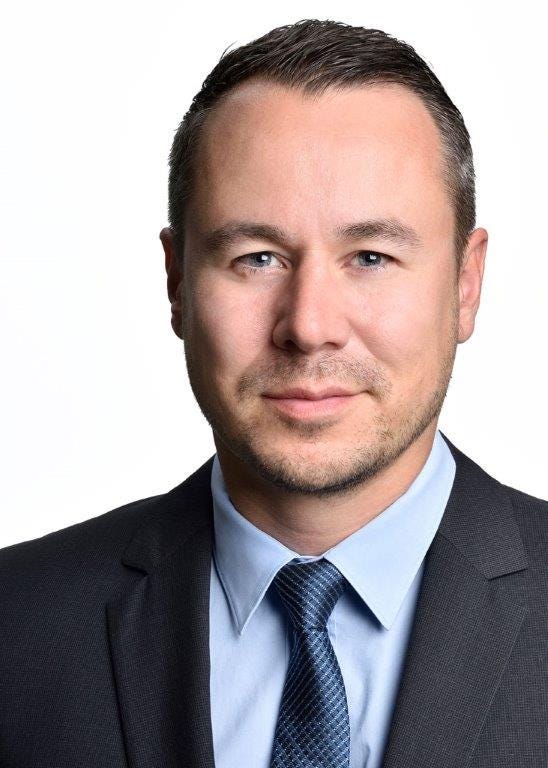 Raffael Payer
VICE PRESIDENT OF MARKETING
In this role, Raffael is responsible for building the Ghirardelli brand, steering the overall marketing strategy and delivering overall business objectives. This includes brand positioning, advertising, consumer promotions, new product development, packaging design, media planning, digital marketing and consumer and market insight. Raffael joined Ghirardelli in 2019. Prior to coming to Ghirardelli, he was the Marketing Director for Lindt & Sprüngli Russia, based in Moscow. Before joining the Lindt Group, Raffael held various marketing positions at Mars in Switzerland. Raffael received his Bachelor of Art, Business Administration & his Master's of Art, Strategy & International Management from the University of St. Gallen. In his spare time Raffael enjoys exploring the outdoors with his wife and is an avid nature and bird photographer
---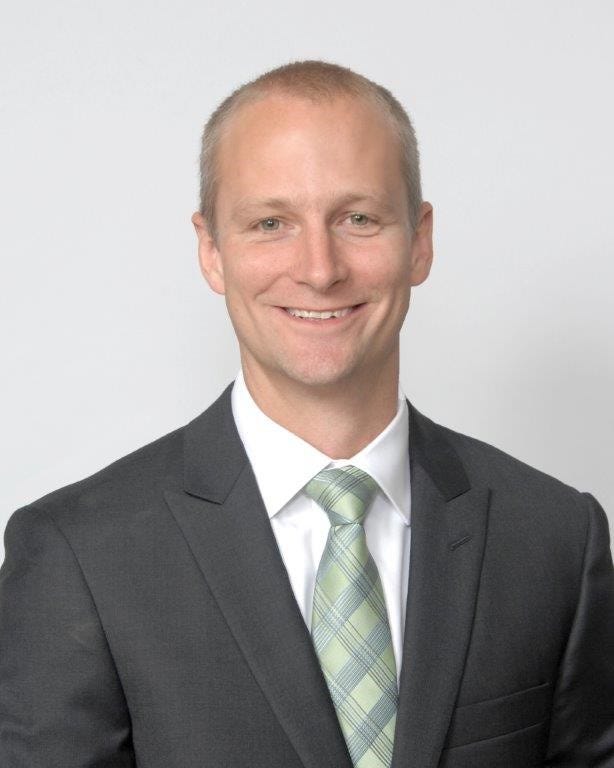 Justin Reese
VICE PRESIDENT OF RETAIL AND ECOMMERCE
As Vice President of Retail and eCommerce, Justin is responsible for strategy, sales and operations for Ghirardelli's Retail stores and eCommerce initiatives. He joined Ghirardelli in 2009 and has held successive levels of responsibility in Customer Marketing, Sales and eCommerce. Justin started his career at Unilever, where he relocated many times throughout the US in Supply Chain Management and Customer Development roles. He received his Master's in Business Administration from the Walton School of Business at the University of Arkansas and a Bachelor of Science in Logistics from the Haslam College of Business at the University of Tennessee. Justin is happily married with a young child and, in addition to being a parent, enjoys the active lifestyle afforded by California and loves to trail run, ski, scuba dive and climb mountains.
---