Pistachio & Marcona Almond Bark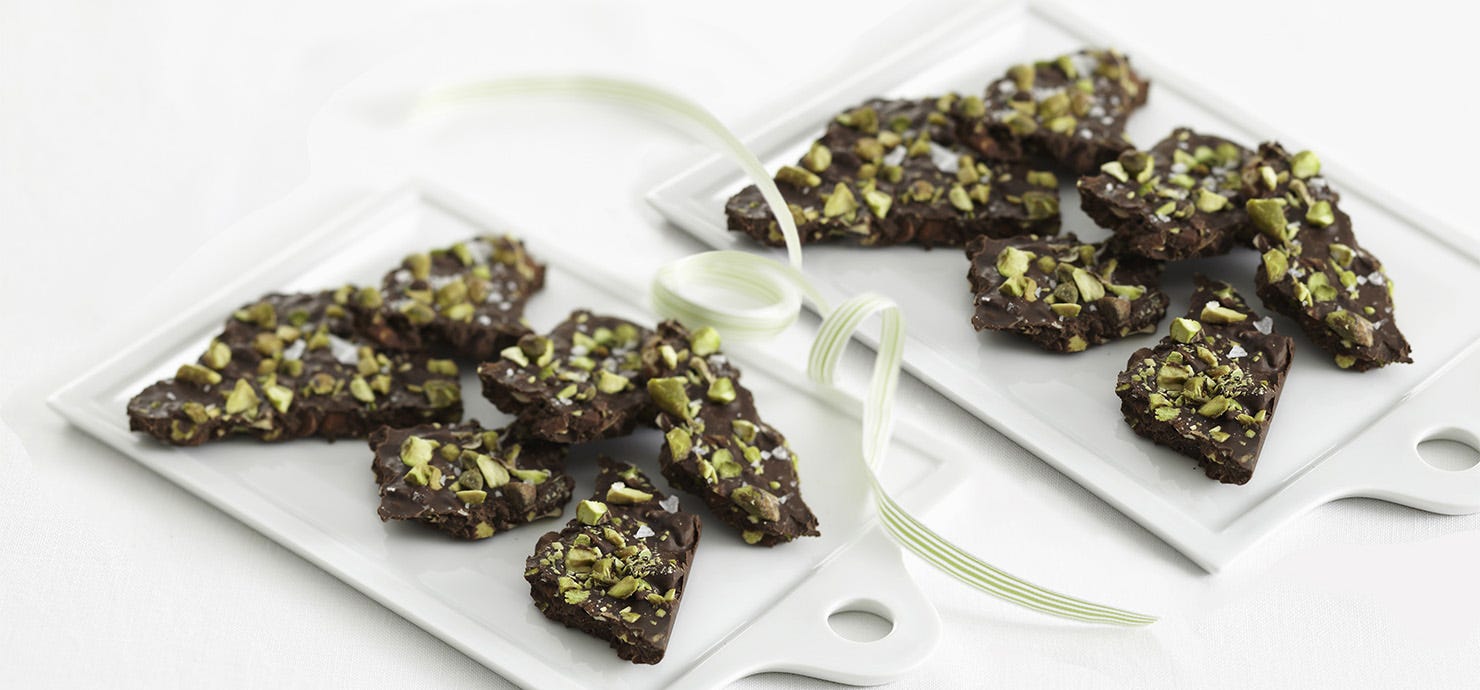 2 bags (10 ounces each) Ghirardelli 60% Cacao Bittersweet Chocolate Baking Chips
1-1⁄2 cups roasted shelled pistachios, coarsely chopped (divided)
1 cup marcona almonds, coarsely chopped (or roasted unsalted almonds)
2 tablespoons coarse sea salt or Maldon salt
Line a 13 x 9 inch rimmed baking sheet with parchment.

Melt all Ghirardelli 60% Cacao Bittersweet Chocolate Baking Chips in microwave in 20 second increments, stirring often, until smooth.

Add 1 cup pistachios and 1 cup almonds to chocolate, stirring well to coat.

Spread evenly onto prepared sheet pan and then sprinkle with remaining 1/2 cup of pistachios.

Allow to rest at room temperature for 10 minutes then sprinkle with salt.

Refrigerate, uncovered until chocolate is set for 1 to 2 hours.

Break into bite-sized pieces and store with parchment or waxed paper between pieces.

Store in an airtight container for up to 1 week.