Classic Chocolate Brownies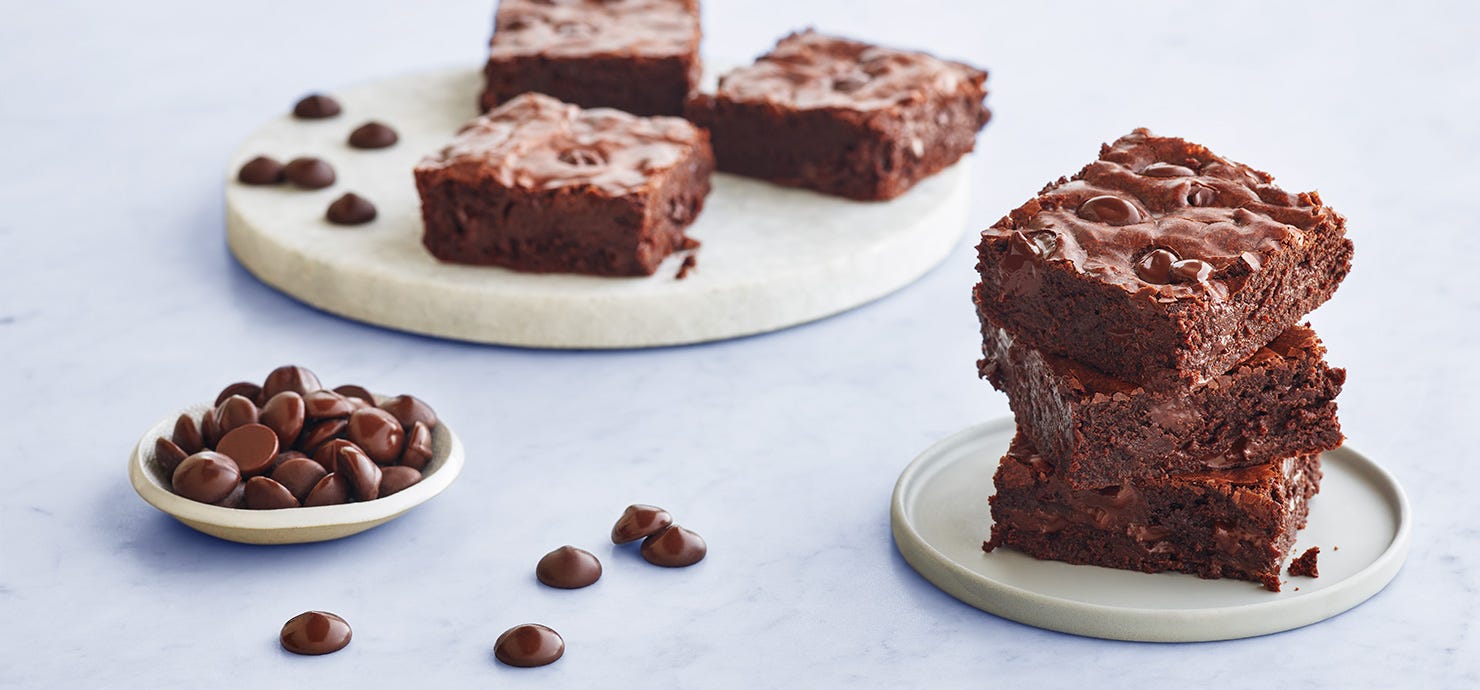 1/2 cup (1 stick) Butter, unsalted, cut into pieces
1 cup Brown sugar, dark or light, packed
1 teaspoon Vanilla extract
2 Eggs, large
3/4 cup + 2 tablespoons All-purpose flour
1/4 teaspoon Baking powder
3/8 teaspoon Salt
Preheat the oven to 350°F.

Butter and flour an 8-inch square baking pan.

Chop the 4 ounces of semi sweet chocolate bars into 1-inch pieces.

In the top of a double boiler or in a heatproof bowl over barely simmering water, melt the 4 chopped chocolate and butter, stirring occasionally until smooth.

Remove the pan from the heat and let cool to room temperature.

Stir the brown sugar and vanilla into the chocolate mixture.

Add the eggs and mix well. In a bowl, sift together flour, baking powder, and salt.

Slowly fold the flour mixture into the chocolate mixture, mixing well until blended.

Stir in the chocolate chips and pour the batter into the prepared pan.

Bake for 25 to 30 minutes, until a tester comes out clean.

Remove from the oven and cool chocolate brownies for at least 10 minutes before cutting into 2-inch squares.