Peanut Crunch Balls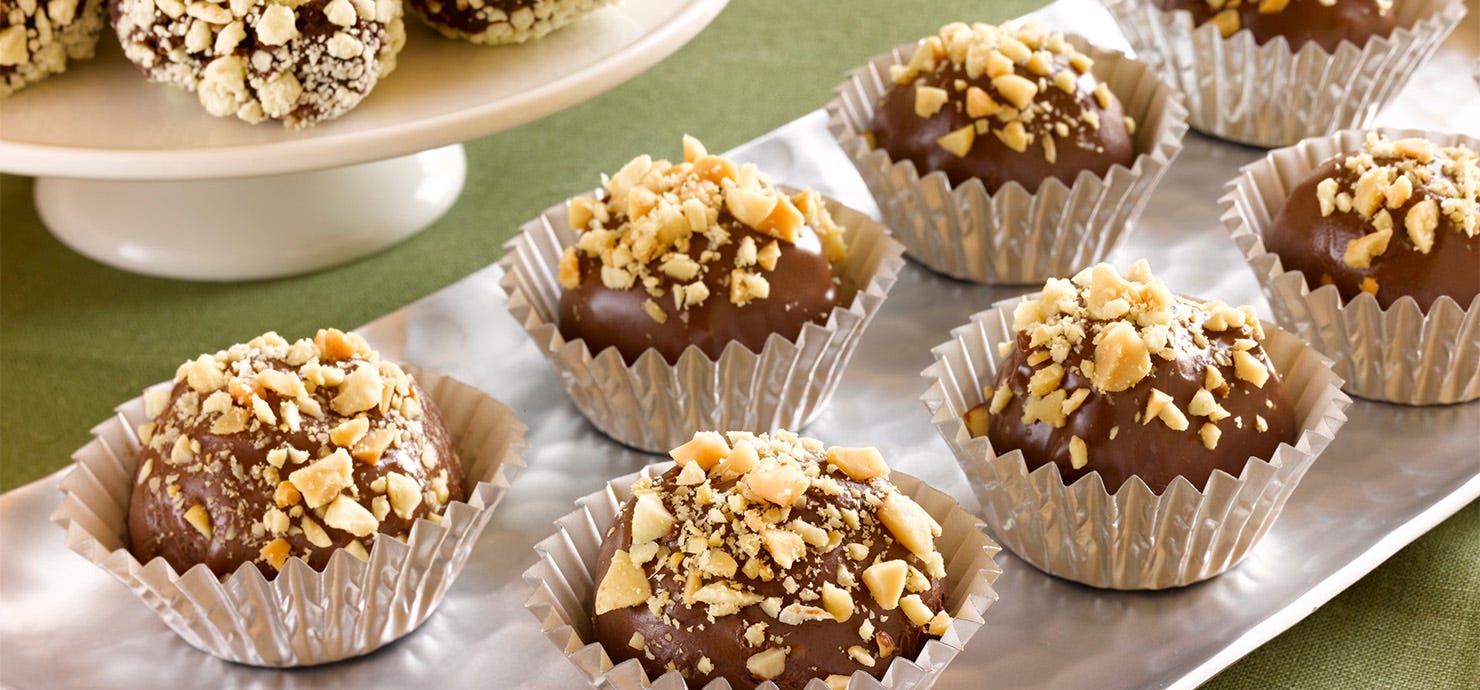 2 cups Ghirardelli Semi-Sweet Chocolate Chips
2 cups Ghirardelli Milk Chocolate Chips
1 stick butter, melted
2 cups peanut butter, chunky
1 1/2 cups peanut butter, smooth
3 cups crisped rice cereal
3 cups confectioner's sugar
2 tablespoons Karo syrup (clear)
2 tablespoons vegetable oil
In a large bowl, mix melted butter, peanut butter, rice krispies, sugar and karo syrup.

Line cookie sheets with wax paper. Scoop and roll into 1" balls and refrigerate for at least 4 hours.

Melt chocolate in double boiler, adding 1/2 teaspoon of vegetable oil at a time, until dipping consistency.

Dip balls in melted chocolate and place back on wax paper lined cookie sheet and refrigerate until chocolate is set.

Optional: sprinkle tops of candy with crushed peanuts after dipping in chocolate and before refrigerating.