Hot Chocolate Pudding Cups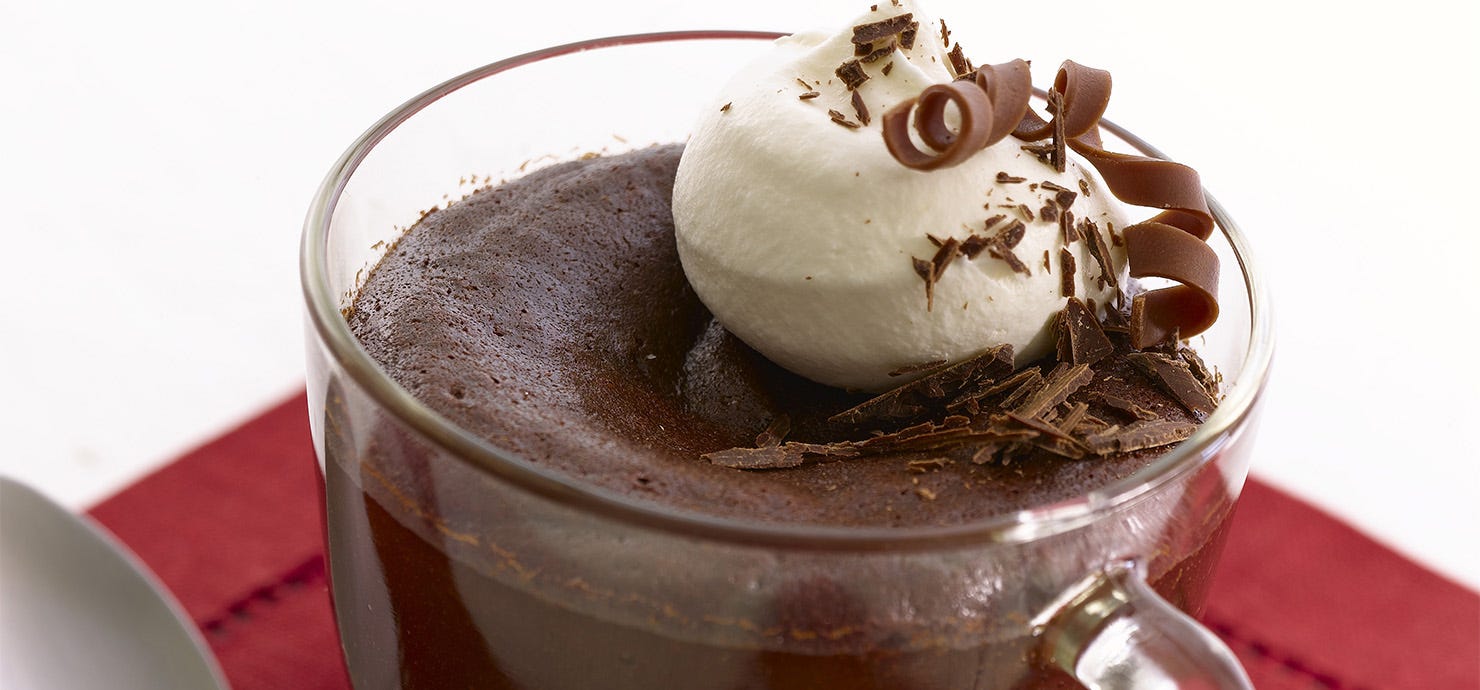 10 ounces Ghirardelli 60% Cacao Bittersweet Chocolate Chips
6 tablespoons (3/4 stick) unsalted butter, cut into cubes
4 large eggs
1/4 cup granulated sugar
Position rack in middle of oven and heat to 350° F. Arrange 6 oven-proof six-ounce coffee cups or mugs in a baking or roasting pan.

Melt chocolate and butter in bowl set over simmering water, whisking occasionally until mixture is smooth. Remove from heat.

Stir eggs and sugar together in separate bowl over simmering water until warm to the touch. With hand held electric beater, beat 3 to 5 minutes or until light and fluffy.

With spatula, fold eggs into chocolate mixture until light and smooth. Spoon batter into cups. Add enough very hot water to the baking pan to come halfway up sides of cups.

Bake 20 to 25 minutes or until tops of puddings are no longer shiny. Serve warm, topped with a dollop of whipped cream.