Dipped Chocolate Meringue Candy Canes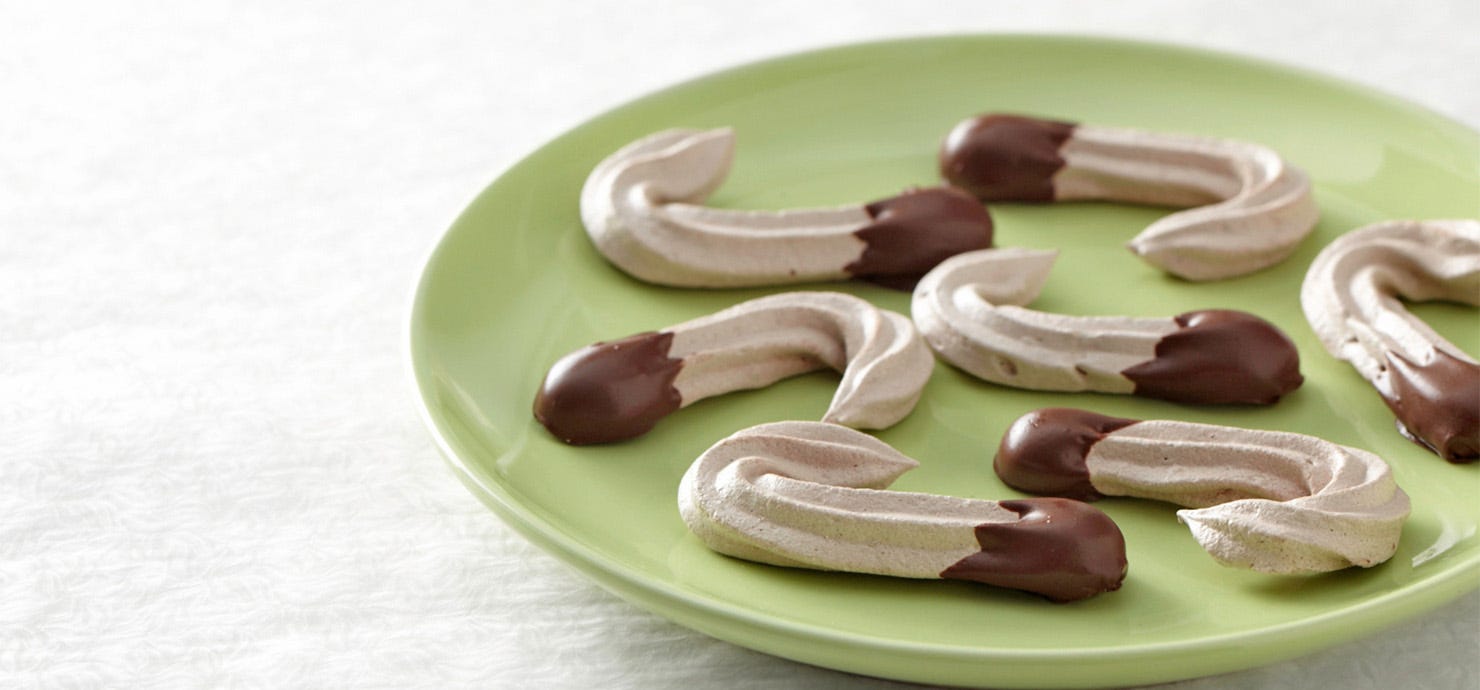 3 large egg whites, at room temperature
1⁄2 teaspoon cream of tartar
3⁄4 cup granulated sugar
1 teaspoon vanilla extract
4 tablespoons Ghirardelli® Unsweetened Cocoa
1⁄2 cup heavy cream
10 ounces (1 bag) Ghirardelli 60% Bittersweet Chocolate Baking Chips
1 tablespoon light corn syrup
Preheat oven to 200°F.

In a large bowl with an electric mixer, beat the egg whites until frothy. Add cream of tartar and granulated sugar a few tablespoons at a time while beating on high. Beat until egg whites are stiff and shiny. Add vanilla and cocoa powder and beat until just combined.

Fill a pastry bag fitted with a large star tip or a gallon size plastic bag with meringue. Pipe 3-inch long candy cane shapes on parchment lined sheet pans, about 2-inches apart. Bake for 2 hours until cookies lift off parchment easily.

Turn oven off and let meringues dry out in the oven for 2 to 3 more hours or overnight.

Heat heavy cream over medium heat until near boil. Remove from heat and add Ghirardelli® Bittersweet Chocolate Baking Chips and corn syrup and cover. Let sit for 1 minute and then whisk until smooth. Let cool slightly.

Meringues can be dipped into melted cooled chocolate or chocolate can be drizzled over candy canes – whichever you prefer.