Coconut Almond Torte with Chocolate Chips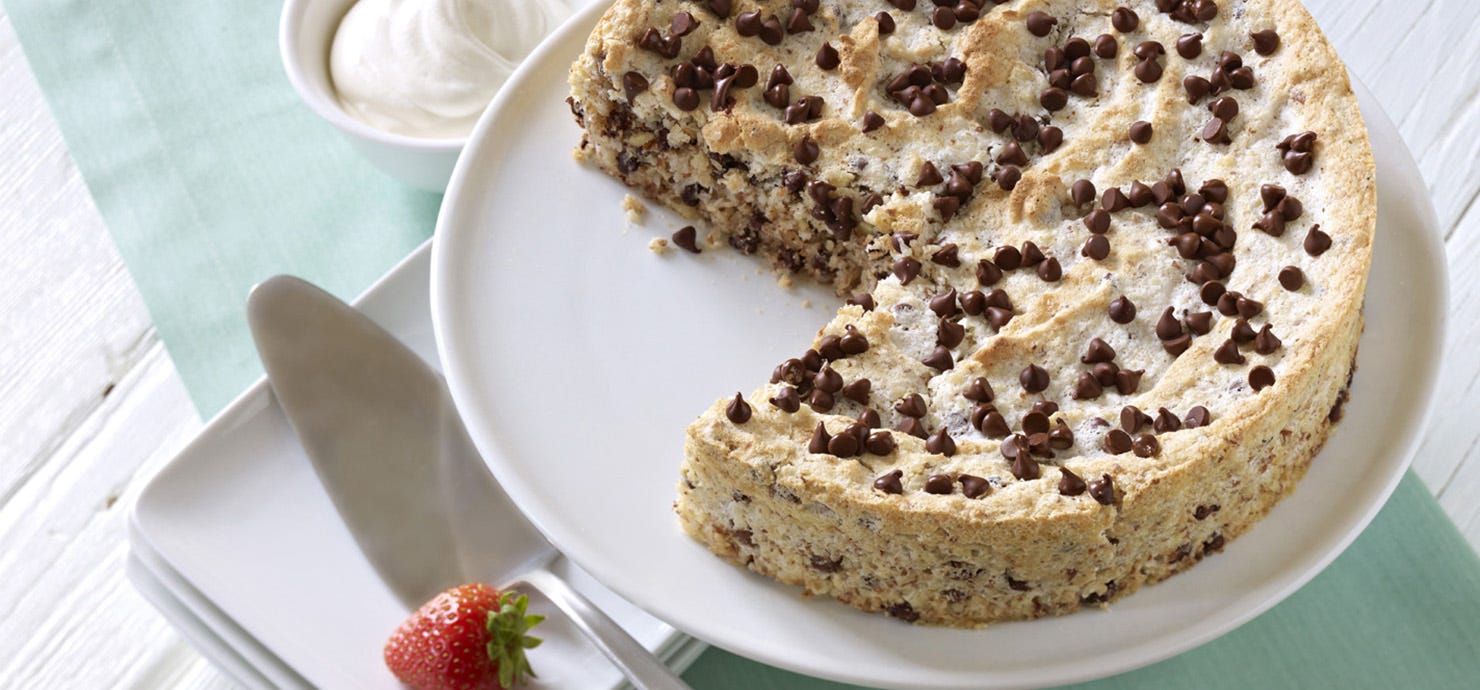 Servings: 10 to 12 Servings
1 1/3 cups Ghirardelli Mini Semi-Sweet Chocolate Baking Chips
1 1/4 cups whole almonds
1 1/2 cups unsweetened shredded coconut
1/2 teaspoon salt
3/4 cup sugar
8 large egg whites
1 teaspoon vanilla
1/4 teaspoon cream of tartar
1 cup heavy whipping cream
2 teaspoon(s) sugar, or more to taste
Position a rack in the lower third of the oven. Preheat the oven to 350 degrees.

Grease the bottom and sides of a 9-inch spring form pan. In a food processor, pulse the almonds, salt, and 1/4 cup of the sugar to the consistency of crumbs. Set aside.

Beat egg whites, vanilla, and cream of tarter at high speed until they hold a soft shape. Gradually beat in the remaining 1/2 cup sugar until eggs whites are stiff but not dry. Transfer to a large bowl. Fold in the almond mixture.

Set aside 1/4 cup of the chocolate chips to sprinkle on top of the torte. Fold the remaining chocolate chips and the coconut into the batter.

Scrape the batter into the prepared pan and spread it evenly. Sprinkle with the reserved chocolate chips.

Bake 25 to 30 minutes, or until the torte is puffed and golden, and the edges are starting to shrink from the sides of the pan.

Cool on a rack. To serve, whip cream with vanilla and sugar. Remove the sides of the pan and transfer the cake to a serving platter.

Serve torte slices with whipped cream and ripe berries, if desired.