Classic Chocolate Chip Cookies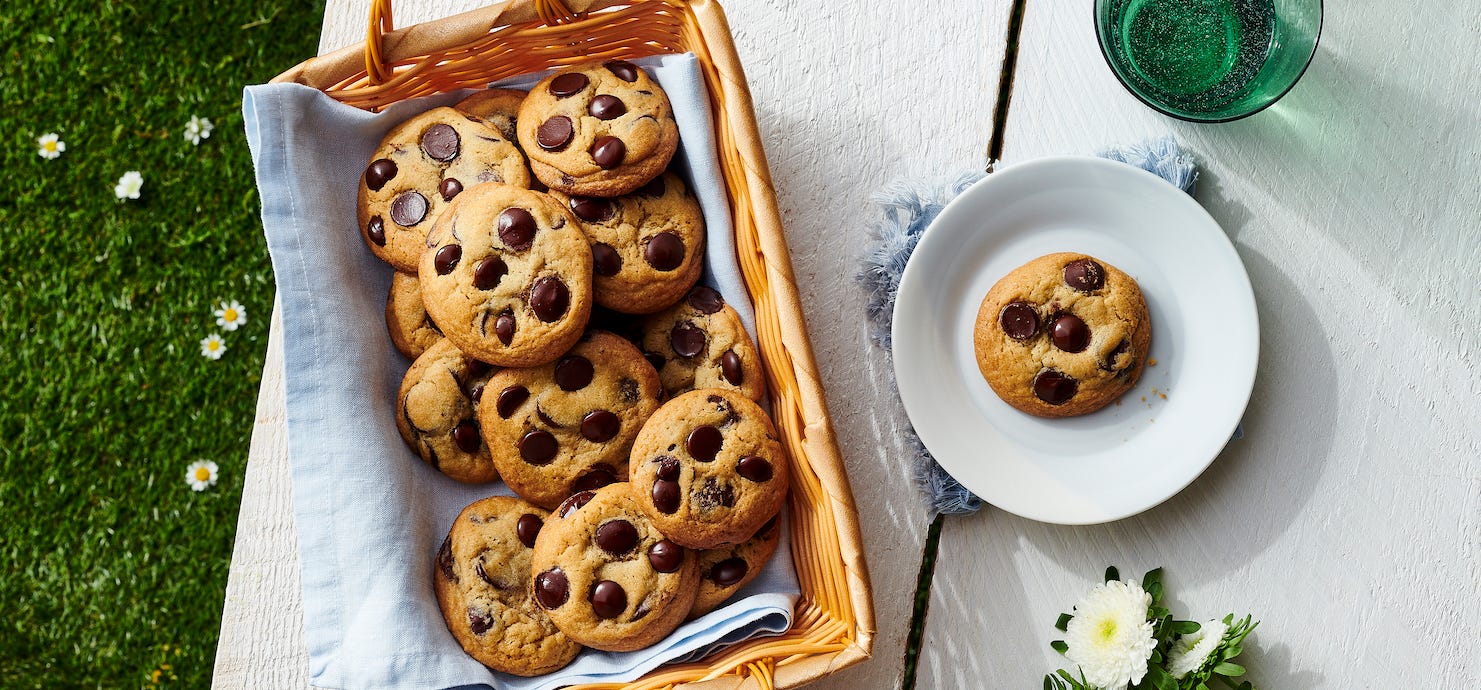 1 cup Butter or margarine, softened
3/4 cup Sugar
3/4 cup Brown sugar, packed
2 Eggs, large
2 teaspoons Vanilla
2 1/4 cups Flour, unsifted
1 teaspoon Baking soda
1/2 teaspoon Salt
1 cup Walnuts or pecans, chopped (optional)
Note: The 2 cups of Ghirardelli Bittersweet 60% Cacao Baking Chips can be substituted with any variety of chip flavor (i.e.- Ghirardelli Milk Chocolate Chips, Semi-Sweet Chocolate Chips, etc.)
Heat oven to 375ºF.

Stir flour with baking soda and salt; set aside.

In large mixing bowl, beat butter with sugar, and brown sugar at medium speed until creamy and lightened in color.

Add eggs and vanilla, one at a time. Mix on low speed until incorporated.

Gradually blend dry mixture into creamed mixture. Stir in nuts and chocolate chips.

Drop by tablespoon onto ungreased cookie sheets.

Bake for 9 to 11 minutes or until chocolate chip cookies are golden brown.