Chocolate Swirl Brioche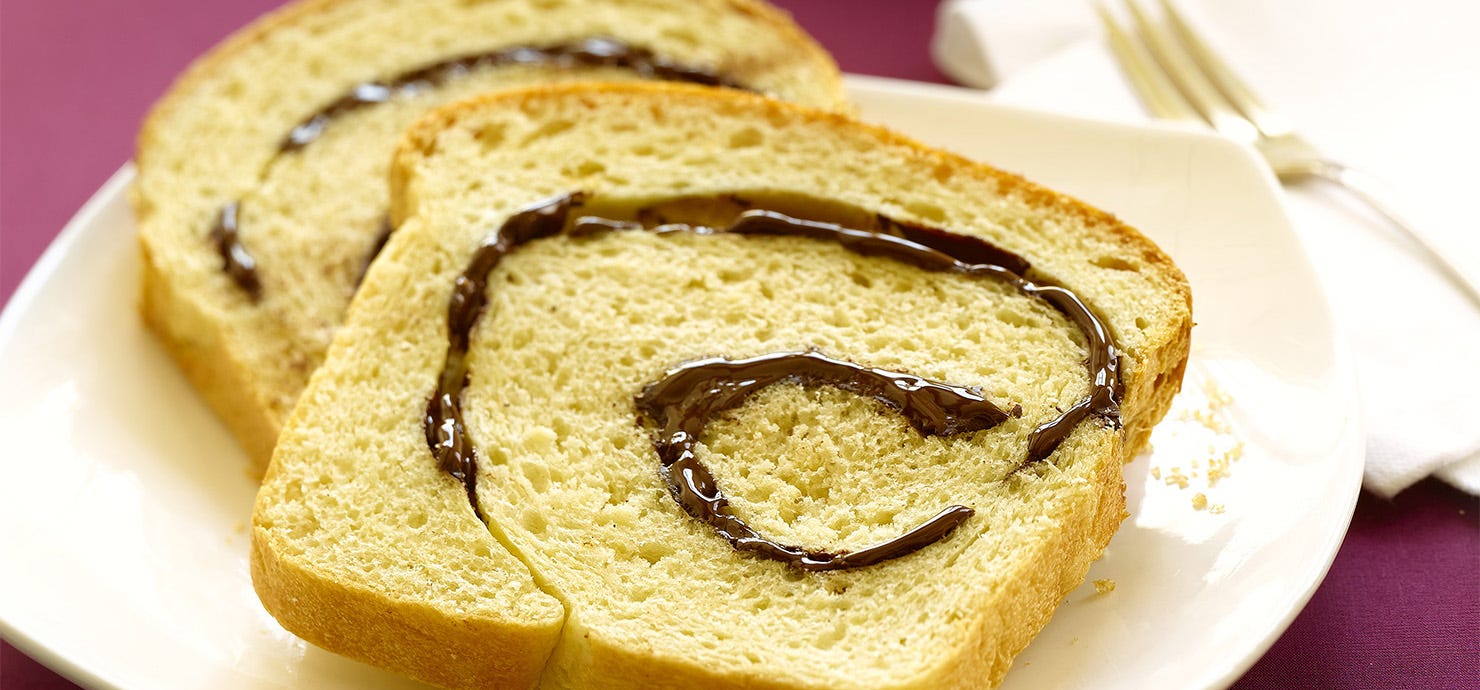 10 ounces Ghirardelli 60% Cacao Bittersweet Chocolate Baking Chips
1/4 cup + 1 teaspoon sugar, divided
1 envelope (1/4 ounce) active dry yeast
5 cups all-purpose flour
2 teaspoons salt
9 large eggs
8 ounces (2 sticks) unsalted butter, room temperature
1/4 cup coarse brown sugar crystals
In small bowl, combine 2 tablespoons warm water, 1 teaspoon sugar and yeast; let sit about 5 minutes or until foamy.

In mixer with paddle, mix flour, remaining 1/4 cup sugar and salt on low speed until blended. Add yeast mixture; mix on medium speed until combined.

Whisk together 8 eggs.

With mixer on medium speed, slowly add eggs to flour mixture until combined.

Replace paddle with dough hook; on medium speed, add butter 1 tablespoon at a time.

Knead with dough hook 8 to 10 minutes or until dough is smooth and elastic, adding up to 1/4 cup flour if dough is too sticky.

Transfer dough to greased bowl; cover with plastic wrap.

Let rise at room temperature about 1 1/2 hours or until doubled in bulk.

Cut dough in half; form each piece into a ball.

Cover with a towel and let rest for 10 minutes.

Roll out each piece into an 8- x 14-inch rectangle.

Sprinkle chocolate over dough.

Roll each rectangle into a log, starting from one of the short sides; place seam-side down in greased 8 1/2- x 4 1/2- x 2 1/2" loaf pan.

Cover with plastic wrap; let rise about 1 hour or until dough reaches rim of pans.

Beat remaining egg; brush tops of loaves with egg and sprinkle with sugar.

Bake in 375°F oven 30 to 40 minutes or until deep golden brown.

Turn out onto rack; cool completely before cutting.