Chocolate Panini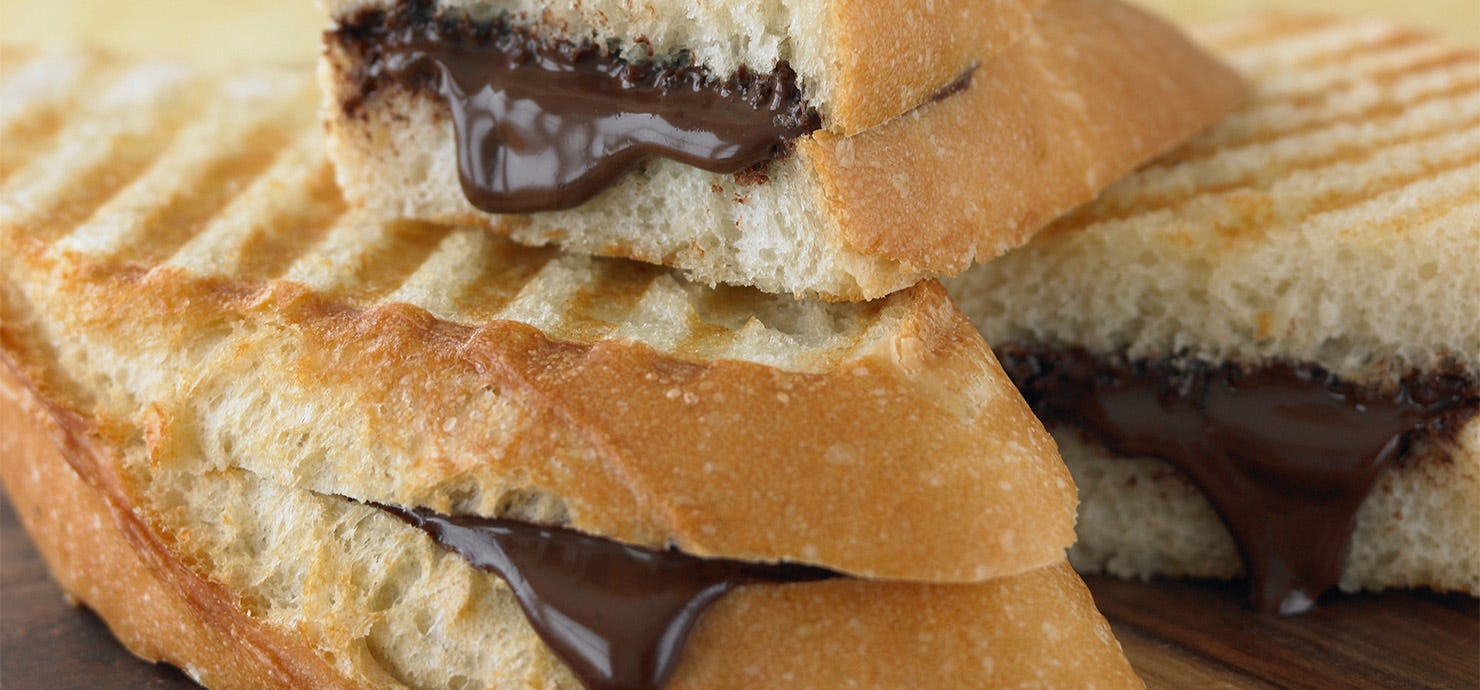 Servings: 5 servings (2 sandwiches per serving)
8 ounces Ghirardelli Semi-Sweet Chocolate Baking Bar
1 18" baguette with flaky crust
3 tablespoons unsalted butter, at room temperature
Slice the bread on the diagonal into slides 1/2 to 3/4" thick; there should be at least 20 slices of bread.

Break the chocolate into 1/2 ounce squares. Butter one side of each slice of bread with 1/2 teaspoon of butter and make a sandwich, butter side out, using a piece and a half of chocolate per sandwich.

Heat a large pan over medium heat and, in batches, cook each sandwich until golden brown, pressing down with a spatula.

Flip the sandwiches and cook the second side until golden brown, about 30 seconds.

Keep warm in the oven.

The sandwiches can also be made in a panini machine following the manufacturer's instructions.