Chocolate Ginger Tarts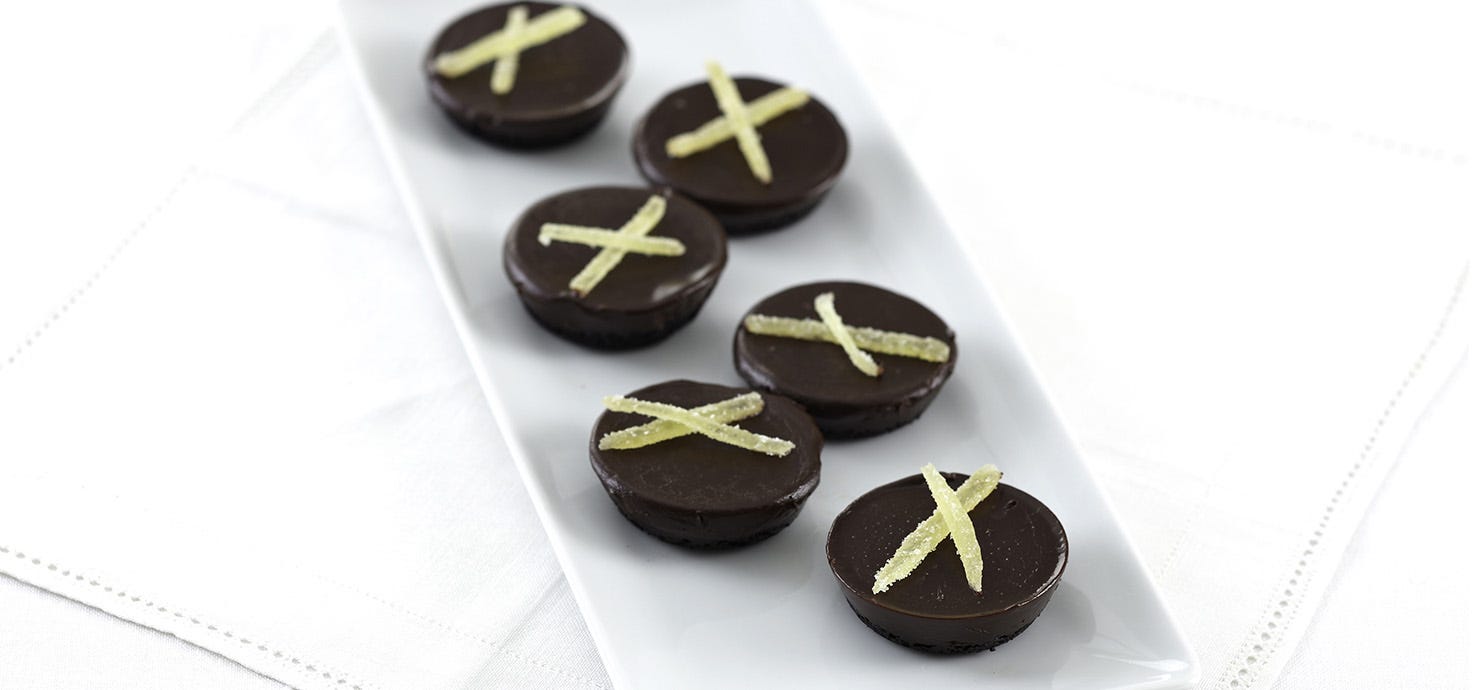 1-1⁄2 cups chocolate wafer crumbs
2 tablespoons granulated sugar
1⁄4 teaspoon salt
6 tablespoons unsalted butter, melted, plus more for pan
1-1⁄2 cups heavy whipping cream
12 ounces (1 1⁄2 cups) Ghirardelli® 60% Cacao Bittersweet Chocolate Baking Chips
1 tablespoon ground ginger
1⁄4 cup candied ginger, thinly sliced or coarsely chopped
Preheat oven to 350°F. Butter a 24-cup mini muffin tin. In a small bowl, combine wafer crumbs, sugar, and salt; stir to combine. Add butter and mix until moistened. Place 1 tablespoon in each cup of muffin tin and pat crumb mixture down to form even tart bases. Bake 5 minutes and remove from pan to cool.

In a medium saucepan, bring cream to a simmer. Turn off heat; add Ghirardelli 60% Cacao Bittersweet Chocolate Baking Chips and ground ginger and cover. Let stand 4 minutes and then whisk until smooth. Return tart shells to pan. Pour mixture into prepared shells and refrigerate for two hours until set.

Carefully remove tarts from pan and garnish with candied ginger before serving.