Snickerdoodle Blonde Mocha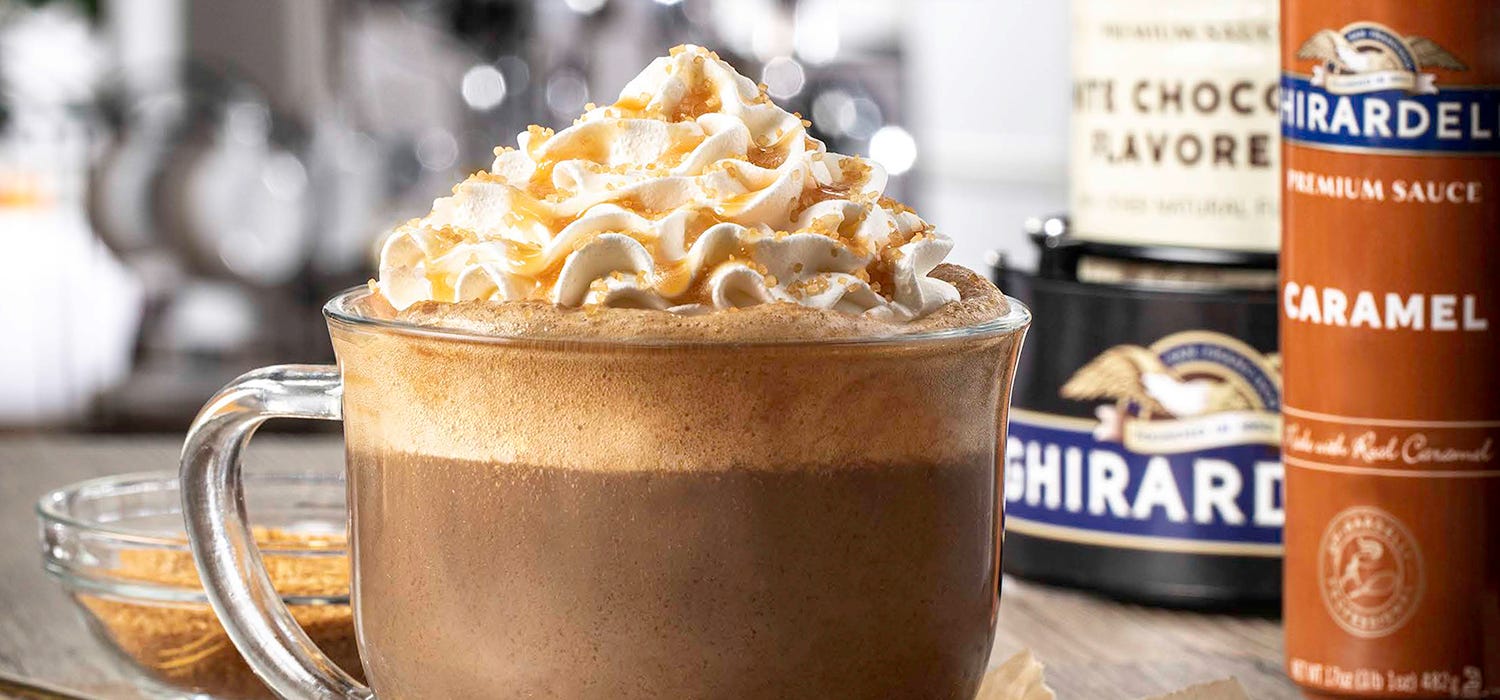 1 oz. Ghirardelli White Chocolate Flavored Sauce
1 oz. Ghirardelli Caramel Sauce
1/4 tsp. Cinnamon
2 shots Espresso
8 fl. oz. Steamed milk
QS Whipped cream
QS Ghirardelli Caramel Sauce, for drizzling
1/4 tsp. Cinnamon sugar
Prepare cinnamon sugar in bulk by mixing 1 part cinnamon with 8 parts turbinado sugar. Set aside.

Dispense Ghirardelli White Chocolate Flavored Sauce, Caramel Sauce, and cinnamon into a mug. Give a quick stir to incorporate the cinnamon well.

Pour espresso and stir to dissolve sauce mixture.

Add steamed milk.

Garnish with whipped cream, Ghirardelli Caramel Sauce drizzle, and 1/4 tsp cinnamon sugar.