Brownie créme Sandwiches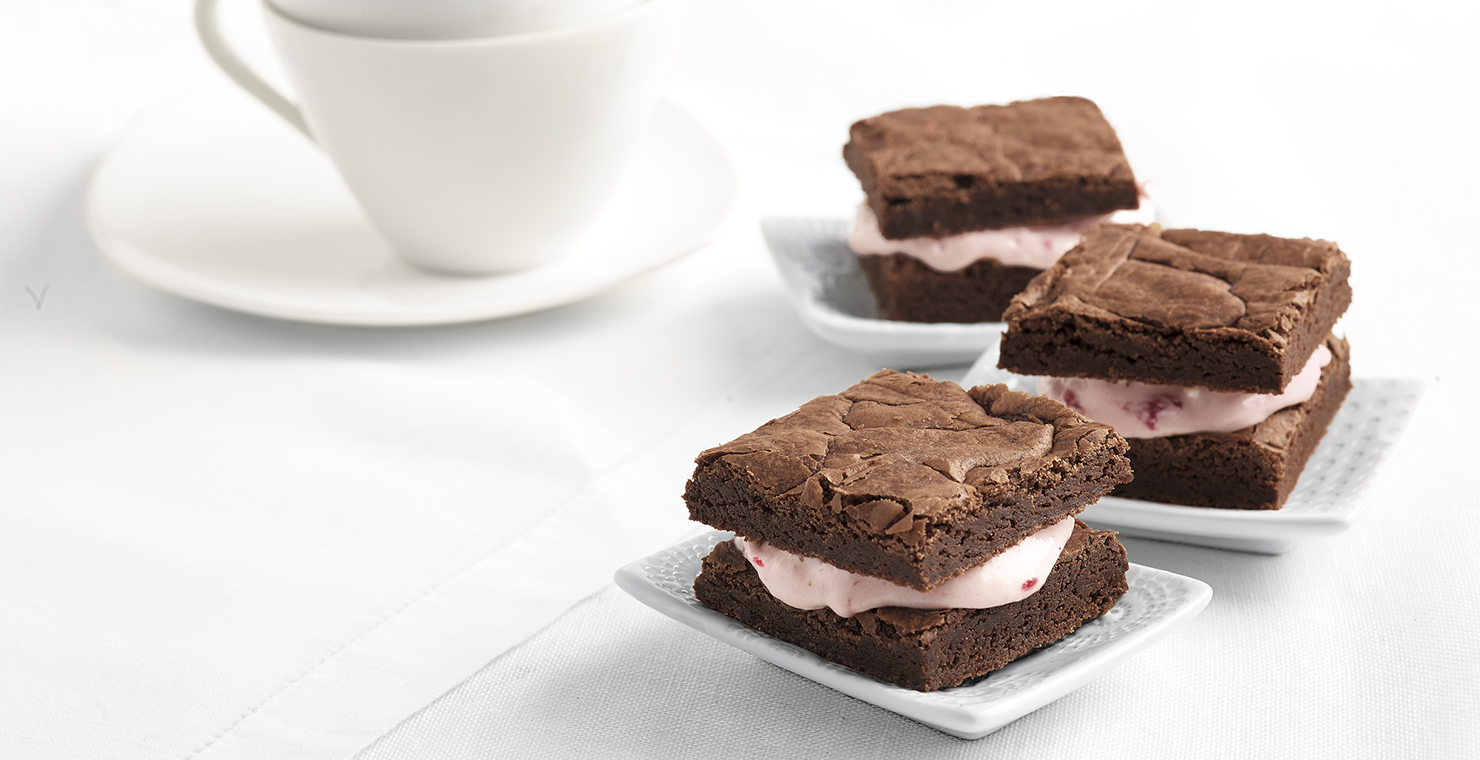 1 package Ghirardelli Chocolate Supreme Brownie Mix
1 pouch chocolate syrup, enclosed
¼ cup melted butter
1 egg
1 cup (8 oz) cream cheese, softened
2 tablespoons butter, softened
¼ cup powdered sugar
¼ cup cranberry sauce or your favorite jam
BROWNIES: Preheat oven to 350°F.

Lightly grease 13x9x2-inch pan.

In mixing bowl, stir together brownie mix, chocolate syrup, one-fourth cup butter and egg until dough forms.

Press dough into prepared pan.

Bake 10-13 minutes.

Cut into 24 pieces; cool completely.

FILLING: Place cream cheese and 2 tablespoons butter in medium bowl. Using an electric mixer, beat until smooth. Add sugar and cranberry sauce or jam; mix until light and fluffy. Spread evenly over cooled brownie, top with a second brownie to make a sandwich. Serve chilled.