Chocolate Mexican Wedding Cookies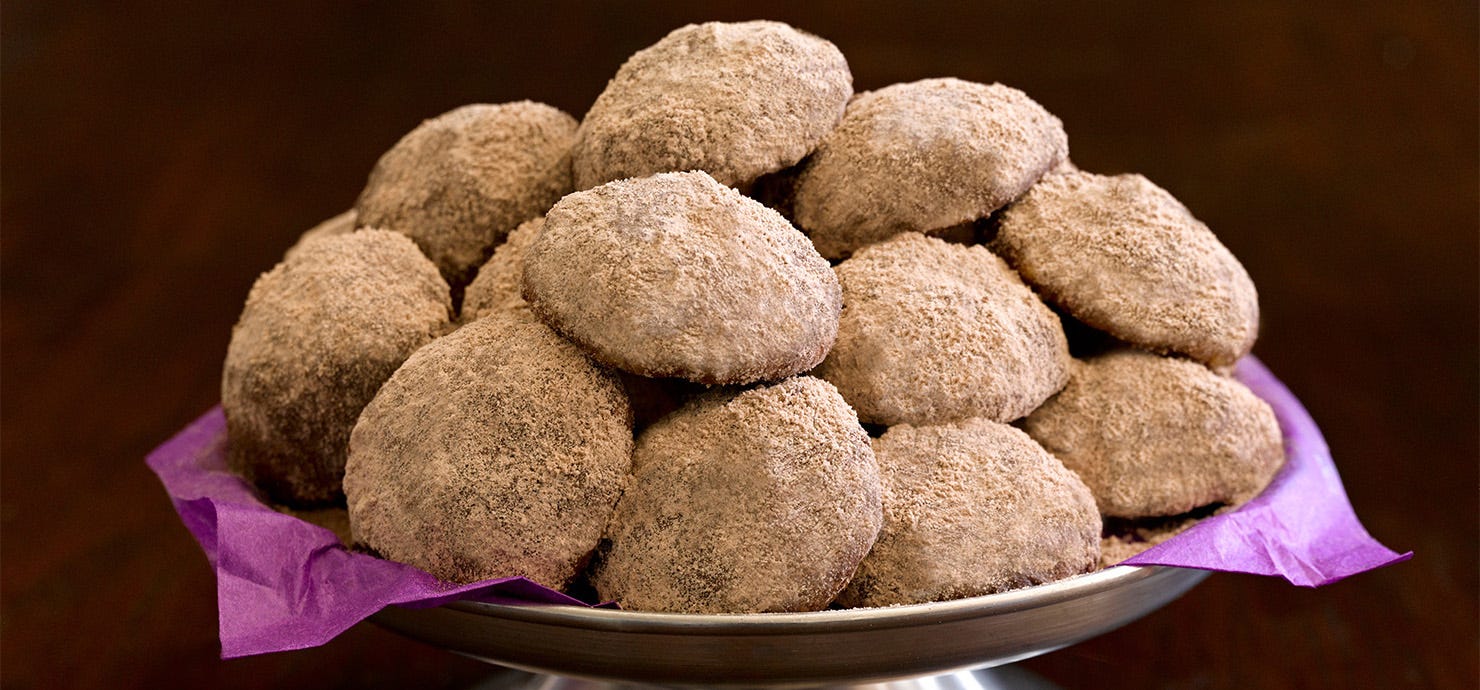 3/4 cup Ghirardelli Sweet Ground Chocolate and Cocoa
1 cup (2 sticks) unsalted butter, at room temperature
1/2 cup confectioners' sugar
2 teaspoons pure vanilla extract
1 3/4 cups all-purpose flour
1 cup ground pecans
3/4 teaspoon ground cinnamon
1 pinch of salt
To make the cookies, in a large bowl, cream the butter and 1/3 cup confectioners' sugar with an electric mixer until light and fluffy.

Add the vanilla. In a separate bowl, stir together the flour, pecans, 1/2 cup ground chocolate, cinnamon, and salt. Gradually add the dry ingredients to the creamed mixture and mix until well blended.

Wrap the dough in plastic wrap and chill for 1 to 2 hours, until firm.

Preheat the oven to 325°F.

Shape the dough into 1-inch balls. Place the balls 1 inch apart on an ungreased cookie sheet.

Bake for 15 to 18 minutes, until the cookies are firm to the touch.

Cool for 1 minute on the cookie sheet, and then transfer to a wire rack. Cool completely.

To make the coating, sift the remaining confectioners' sugar (1 tablespoon) and 1/4 cup ground chocolate into a shallow bowl. Once the cookies are cool, roll them in the coating.

Refrigerate airtight with waxed paper between layers up to 1 month.