Chocolate Orange Cheesecake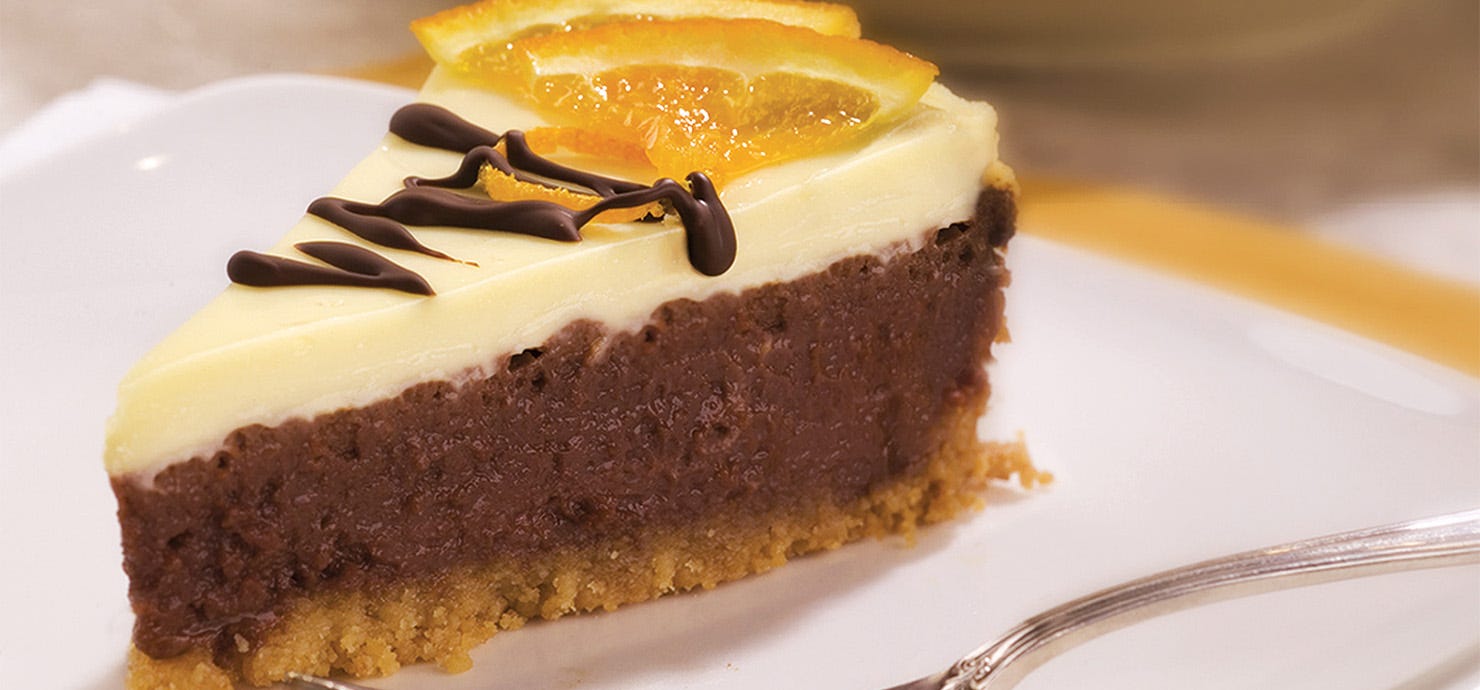 1 3/4 cups Ghirardelli 60% Cacao Bittersweet Chocolate Baking Chips
6 ounces shortbread cookies, crushed
1/4 cup butter, melted
16 ounces cream cheese (for filling)
1 3/4 cups sugar (for filling)
1/3 cup orange juice concentrate (for filling)
3 large eggs (for filling)
1 1/2 cups sour cream (for topping)
6 tablespoons sugar (for topping)
2 tablespoons orange juice concentrate (for topping)
CRUST: Preheat oven to 325°F.

Combine cookies and butter with a fork. Press into bottom of a 9-inch spring form pan and slightly up the sides.

Bake 15 minutes.

Let cool.

FILLING: Melt 1 ½ cups chocolate chips at 30-second intervals, stirring after every 30 seconds until melted.

Let cool.

Beat cream cheese and 1-3/4 cups sugar until smooth. Add 1-1/2 cups chocolate chips, 1/3 cup orange juice, and eggs, one at a time.

Pour into crust, and bake 50 minutes. Cool 10 minutes.

TOPPING: Mix sour cream, 6 tablespoons sugar and 2 tablespoons orange juice concentrate together. Spread over cake.

Drizzle remaining 1/4 cup melted chocolate chips over.

Bake 5 minutes.

Turn off heat, and cool in the oven with the door slightly open for 30 minutes.

Place in refrigerator overnight.