Cherry and White Chocolate Brownies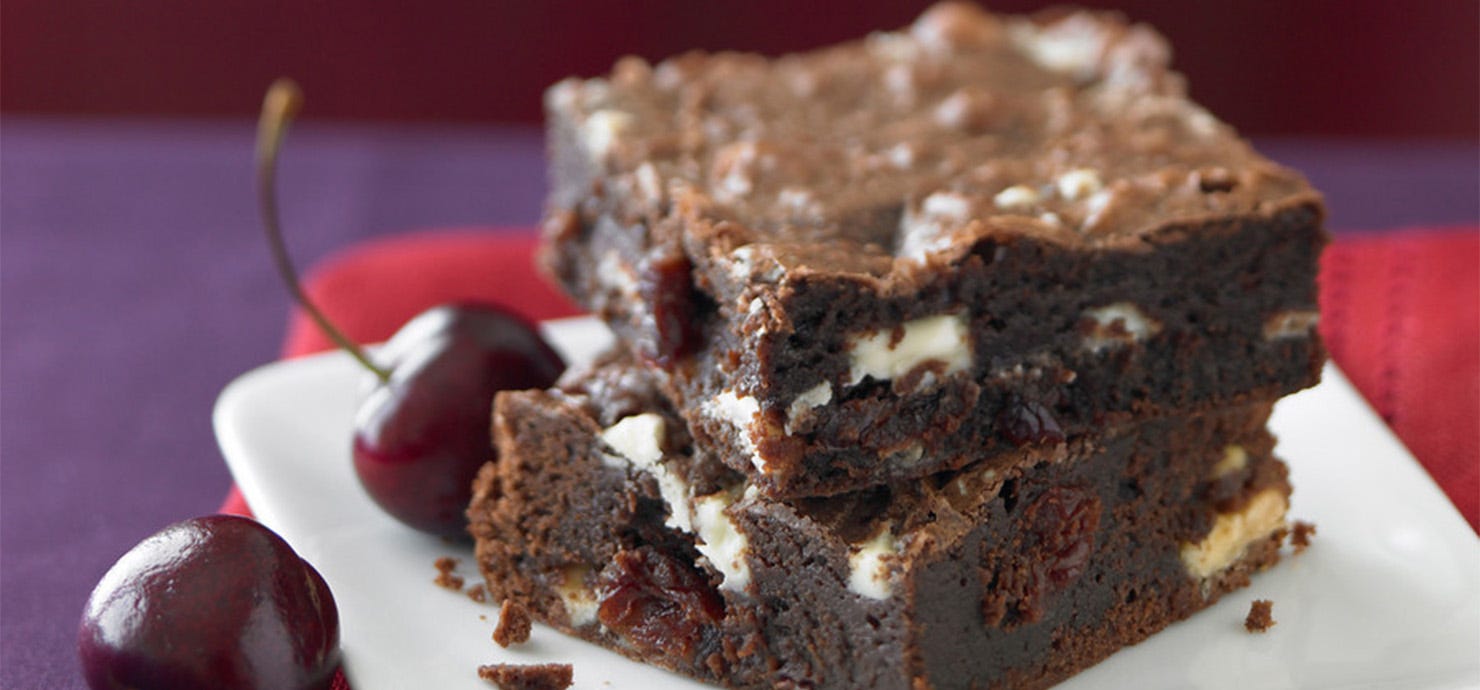 6 ounces Ghirardelli 60% Cacao Bittersweet Chocolate Baking Bar
4 ounces Ghirardelli White Chocolate Baking Bar
1/2 cup dried cherries
2 tablespoons kirsch
1/2 cup (1 stick) unsalted butter, cut into 1/2" pieces
3 large eggs
3/4 cup granulated white sugar
1/4 teaspoon salt
3/4 cup all-purpose flour
Before starting, chop the bittersweet and white chocolate into 1/2" pieces.

Preheat the oven to 325°F. Butter an 8" square baking pan.

Line the bottom and two sides of the pan with a piece of parchment paper; press the parchment paper smoothly against the pan - excess can extend over pan rim.

In a small pan over low heat, cook the cherries and kirsch just until liquid begins to bubble, about 1 minute.

Remove from the heat and let stand for 5 to 10 minutes, until the cherries absorb most of the liquid.

In the top of a double boiler or in a heatproof bowl over barely simmering water, melt the bittersweet chocolate and butter, stirring occasionally until smooth.

Remove from the heat. With a wooden spoon, beat the eggs, sugar, and salt in a medium bowl until blended.

Stir in the melted chocolate mixture.

Add the flour, stirring until blended.

Stir the white chocolate pieces and cherry mixture into the batter.

Spread the batter into the prepared pan.

Bake for 35 to 38 minutes, until a think shiny crust forms on top and the center is soft when gently pressed.

Cool completely in the pan on a rack for at least 1.5 hours.

Cut around the pan sides where there is no parchment paper. Lift the brownie out of the pan, then cut it into squares, wiping the blade clean after each cut.