Decadence Cookies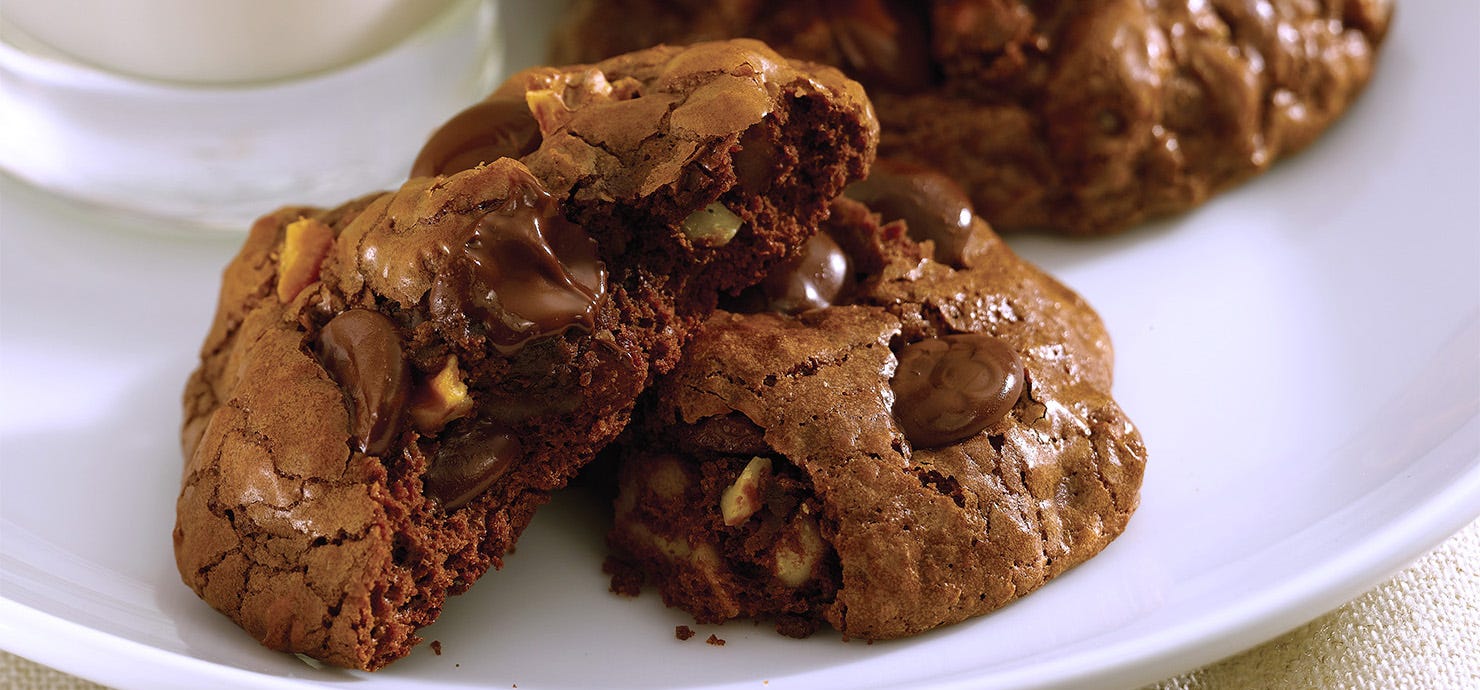 10 oz Ghirardelli 60% Cacao Bittersweet Chocolate Baking Chips
2 large eggs at room temperature
1/2 cup sugar
2 tsp vanilla
1/4 cup all purpose flour
1/4 tsp baking powder
1/8 tsp salt
2 Tbsp unsalted butter
1 1/2 cups walnut or pecan pieces
Preheat the oven to 350°F with a rack in the center.

Line a cookie sheet with parchment.

Whisk eggs, sugar and vanilla in a small bowl. Set the bowl in a larger bowl of hot tap water until needed.

In another bowl, whisk the flour and baking powder together.

Stirring frequently, melt butter with 1 cup of the chocolate in the top of a double boiler over barely simmering water.

Off heat, whisk in the egg mixture. Stir in the flour, nuts and remaining chocolate.

Scoop slightly rounded tablespoons of batter 1 1/2 inches apart on baking sheet.

Bake until the surface of the cookie looks dry and faintly cracked, and the centers are still gooey, 10-12 minutes.

Set the pan on a rack to cool. Store cookies in a tightly sealed container.