Dark Chocolate Sea Salt Caramel Ice Cream Pie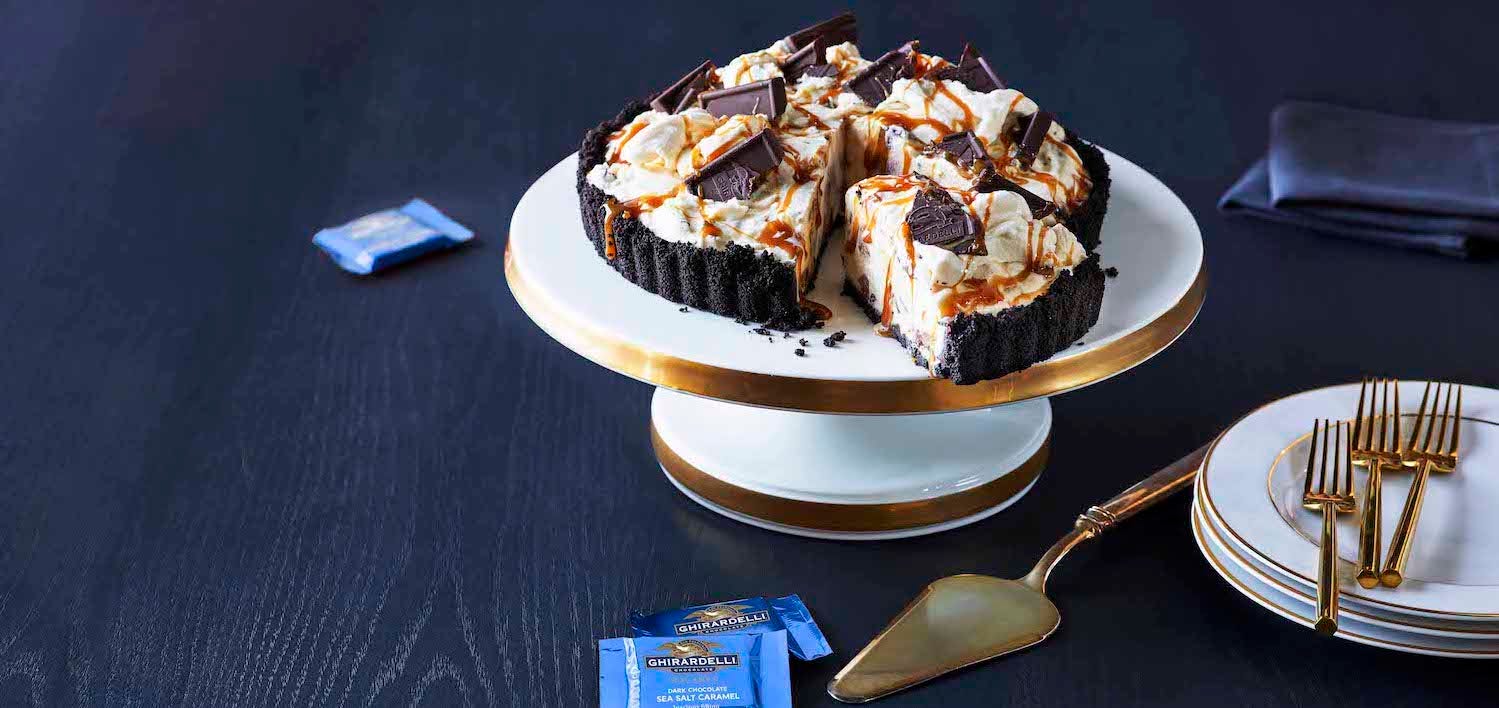 1 Chocolate Crust (chocolate pie shells can also be purchased in baking aisle)
1 1/2 cups Chocolate wafers, finely ground
2 tablespoons Sugar
4 tablespoons Butter, melted
1 quart Vanilla ice cream
15 Ghirardelli Dark Chocolate Sea Salt Caramel SQUARES, broken up
Ghirardelli Caramel Sauce (to drizzle)
PIE CRUST: Combine Chocolate Crust ingredients in food processor, press into tart pan and bake at 350 degrees for about 10 minutes

CAKE FILLING: Soften 1 quart of vanilla ice cream until it was soft enough to stir, then mix in about 15 broken up Dark Sea Salt Caramel SQUARES.

Add to chocolate crust and re-freeze.

Once the pie is frozen, drizzle Caramel Sauce on top.