Caramel Banana Nut S'mores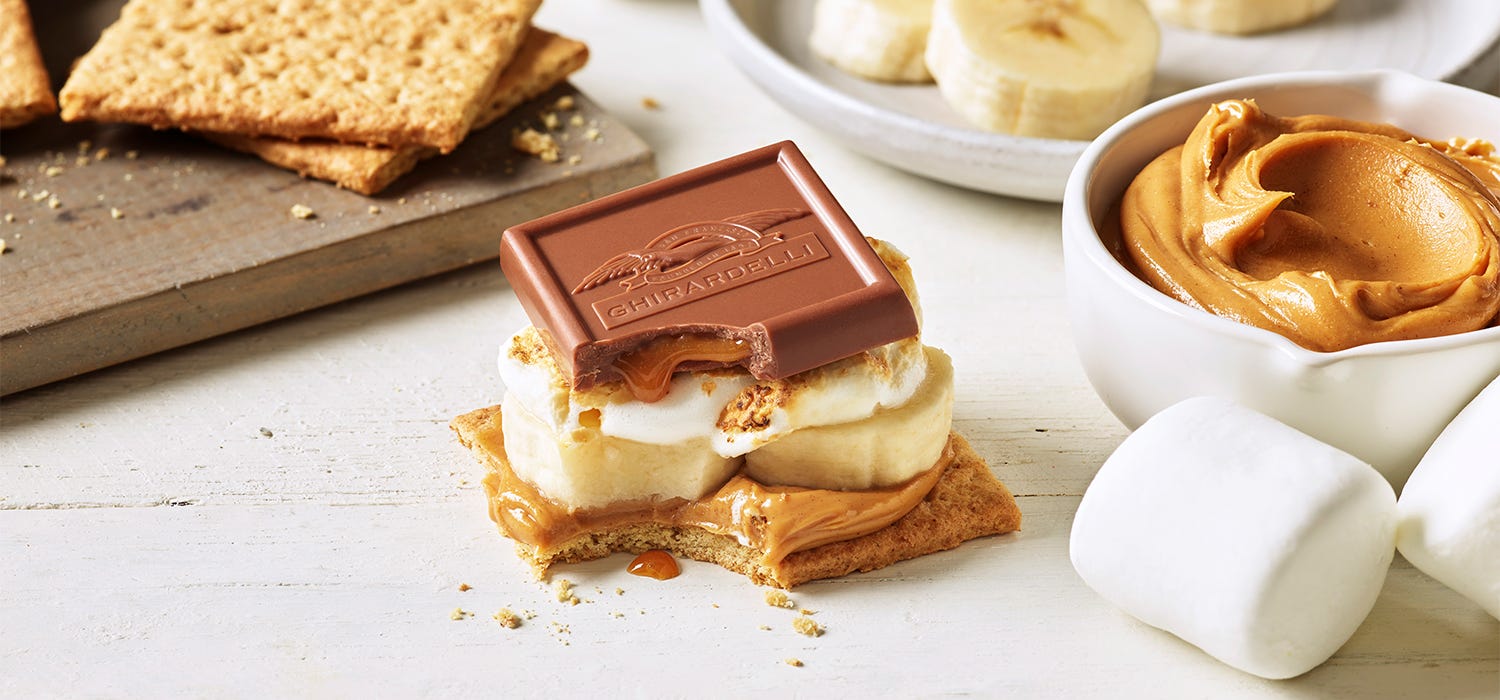 1 sheet Honey Graham Cracker, broken into 2 squares
1 Marshmallow, plain or vanilla
1 Ghirardelli Milk Chocolate Square
1 teaspoon peanut butter or almond butter
4 slices banana
Place oven rack in the top third of the oven. Preheat oven to broil. Line a sheet pan with foil.

Place banana slices on sheet pan and broil for 2 minutes, until browned in spots. Remove from oven and set aside

Place one square of graham cracker on sheet pan, place marshmallow on top of cracker.

Broil for 1 minutes, until marshmallow is lightly toasted.

Remove from oven, and place one Ghirardelli Milk Chocolate Caramel Square on top of toasted marshmallow. Return sheet pan to broiler for 15 seconds.

Spread nut butter onto remaining square of graham cracker.

Remove sheet pan from oven, add grilled banana slices on top of melted chocolate, sandwich the two halves together.

GRILL OR CAMPFIRE DIRECTIONS: Place marshmallow and banana onto a skewer, lightly toast over a campfire or flame of a grill until golden brown.

Spread nut butter onto one square of graham cracker.

Sandwich the toasted marshmallow, grilled banana, and Ghirardelli Milk Chocolate Caramel square between graham cracker squares.