Red, White and Blue Sheet Pan S'mores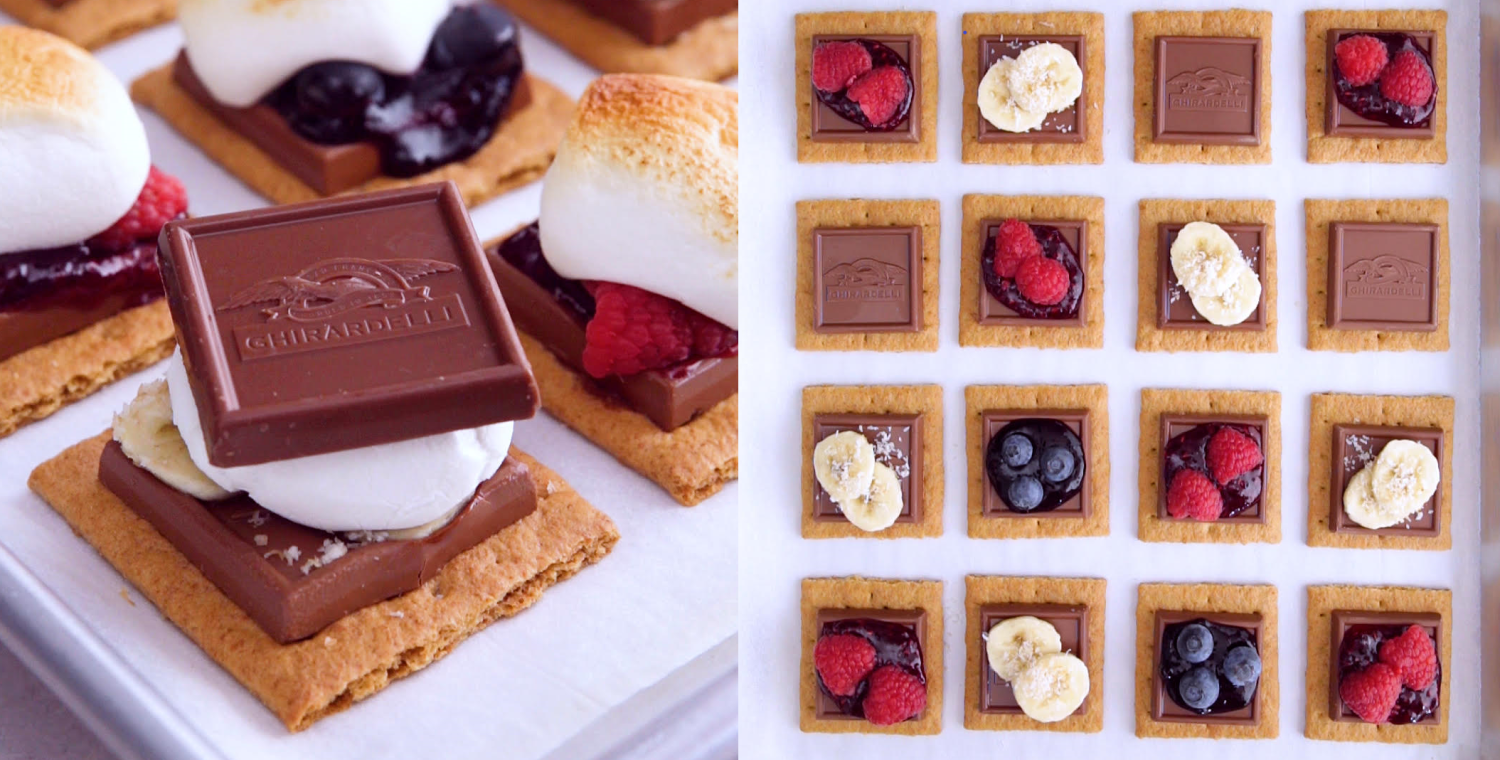 20 Graham Crackers, broken in half and divided (40 squares)
40 Ghirardelli Milk Chocolate Caramel SQUARES
1/2 cup Raspberry Preserves
1/2 cup Raspberries, halved
1/2 cup Blueberry Jam
1/2 cup Blueberries
1/2 cup Shredded Coconut, toasted
2 Bananas, thinly sliced
20 Jumbo Marshmallows
Preheat the broiler and set a rack 6 inches away from the heat element, then line a sheet pan with parchment paper. Arrange 20 graham cracker squares on sheet pan, then place a Ghirardelli square on each.

Alternate between topping with 1 tablespoon raspberry preserves and 4 raspberry halves, 1 tablespoon blueberry jam and 4 blueberries, and 1 tablespoon toasted coconut and 4 banana slices. Add one marshmallow to each.

Broil until marshmallows are golden brown, 1-2 minutes. Remove pan from oven and place another square of chocolate over each marshmallow, then top with remaining graham crackers and press to sandwich. Serve immediately.