72% Cacao Chocolate Chip Trail Mix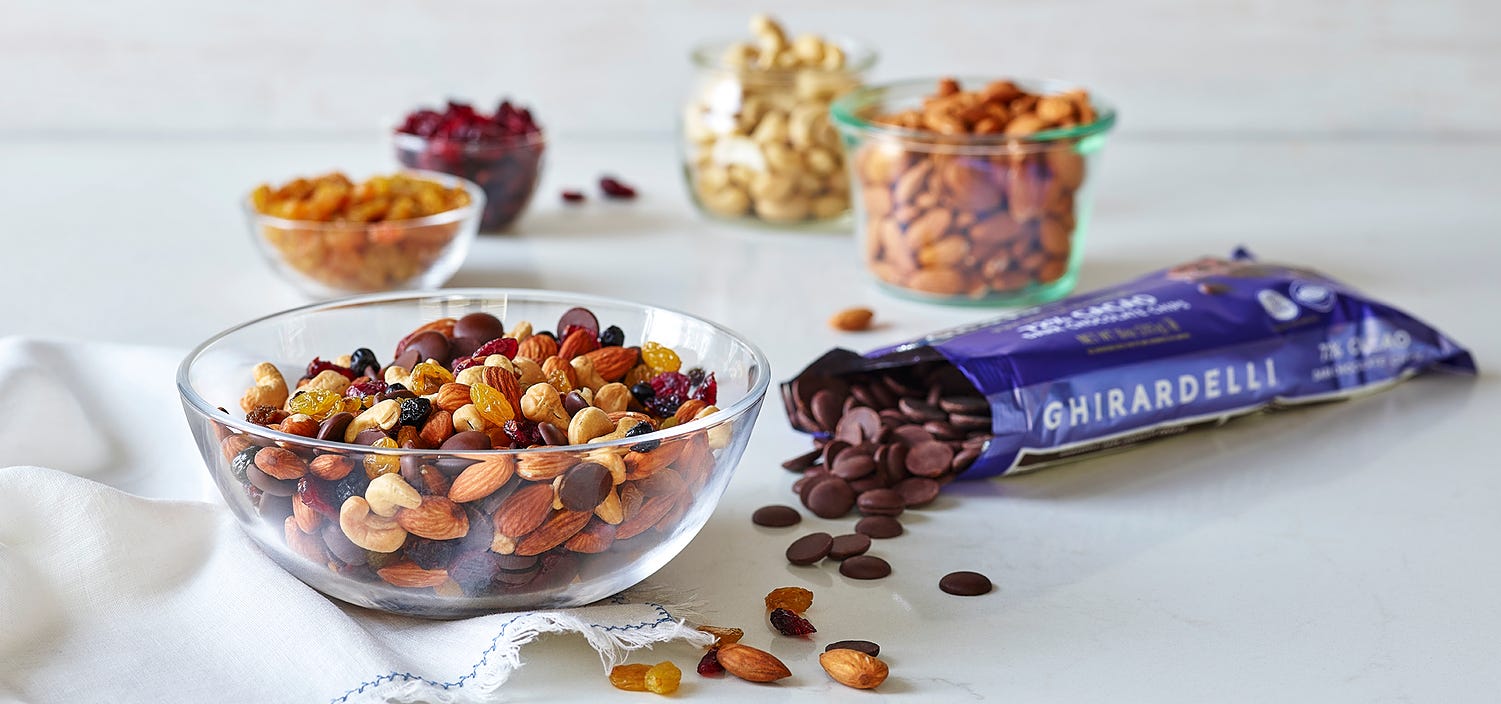 Servings: 8 - 1/2 cup servings
1 cup 72% Cacao Chocolate Chips
1 cup Almonds, raw, whole
1 cup Cashews, raw, pieces
1/2 teaspoon Salt
1/3 cup Dried blueberries
1/3 cup Dried cranberries
1/3 cup Golden raisins
1 teaspoon Oil or cooking spray
Pre-heat oven to 300F.

Place almonds and cashews on sheet pan, spray lightly with cooking spray, or add oil and sprinkle nuts with sea salt. Toss to coat.

Roast nuts for 10 minutes, until aromatic. Remove from oven and allow to cool to room temperature.

Combine nuts with dried fruit and Ghirardelli 72% cacao chocolate chips, stir until all ingredients are well distributed.

Feel free to substitute with your favorite nuts or seeds and dried fruit. If nuts are already roasted, skip steps 1, 2 & 3.