Sweet and Salty No Bake Peanut Butter Bars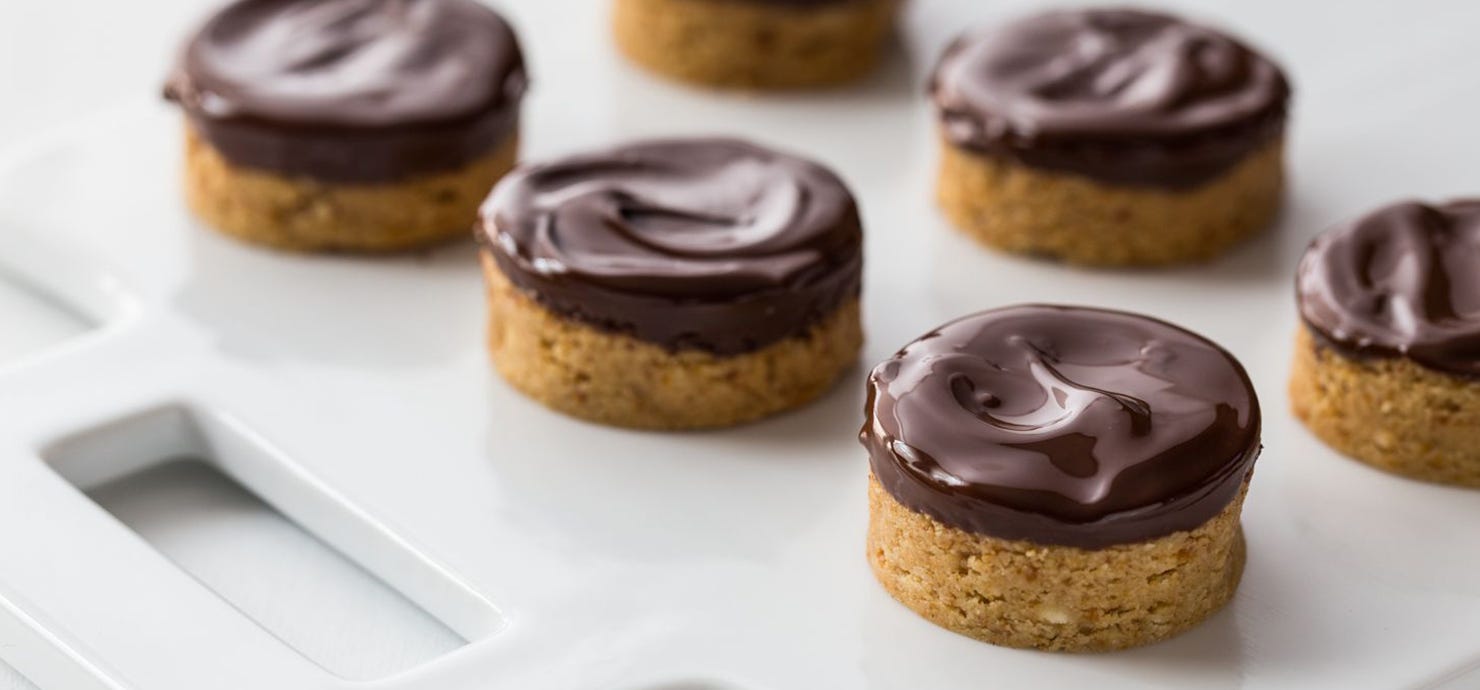 6 tablespoons Butter, unsalted, melted
1/2 teaspoon Pure vanilla extract
4 ounces Pretzel sticks, crushed (about 1 cup of crumbs)
2/3 cup Creamy peanut butter
1 cup Confectioners sugar, sifted
3/4 cup Ghirardelli 60% Cacao Bittersweet Chocolate Baking Chips
3 tablespoons Creamy peanut butter
Line an 8x8 inch pan with aluminum foil or parchment paper and set aside.

In a large bowl, stir together butter and vanilla extract. With an electric mixer on low speed, add in the pretzel crumbs, 2/3 cup peanut butter, and confectioners sugar. Mix until thoroughly combined.

Press mixture into prepared pan to form an even crust layer.

In a medium microwave-safe bowl, combine Ghirardelli 60% Cacao Bittersweet Chocolate Baking Chips and peanut butter. Microwave on medium power (50 percent) for 1 minute. Remove and stir. If chocolate is not melted, return to microwave and repeat heating step, stirring every 30 seconds to avoid scorching. Stir until smooth.

Using an offset spatula, spread chocolate mixture over the prepared crust layer.

Refrigerate bars for at least one hour before cutting into squares or sticks.