Chocolate Peanut Butter Eggs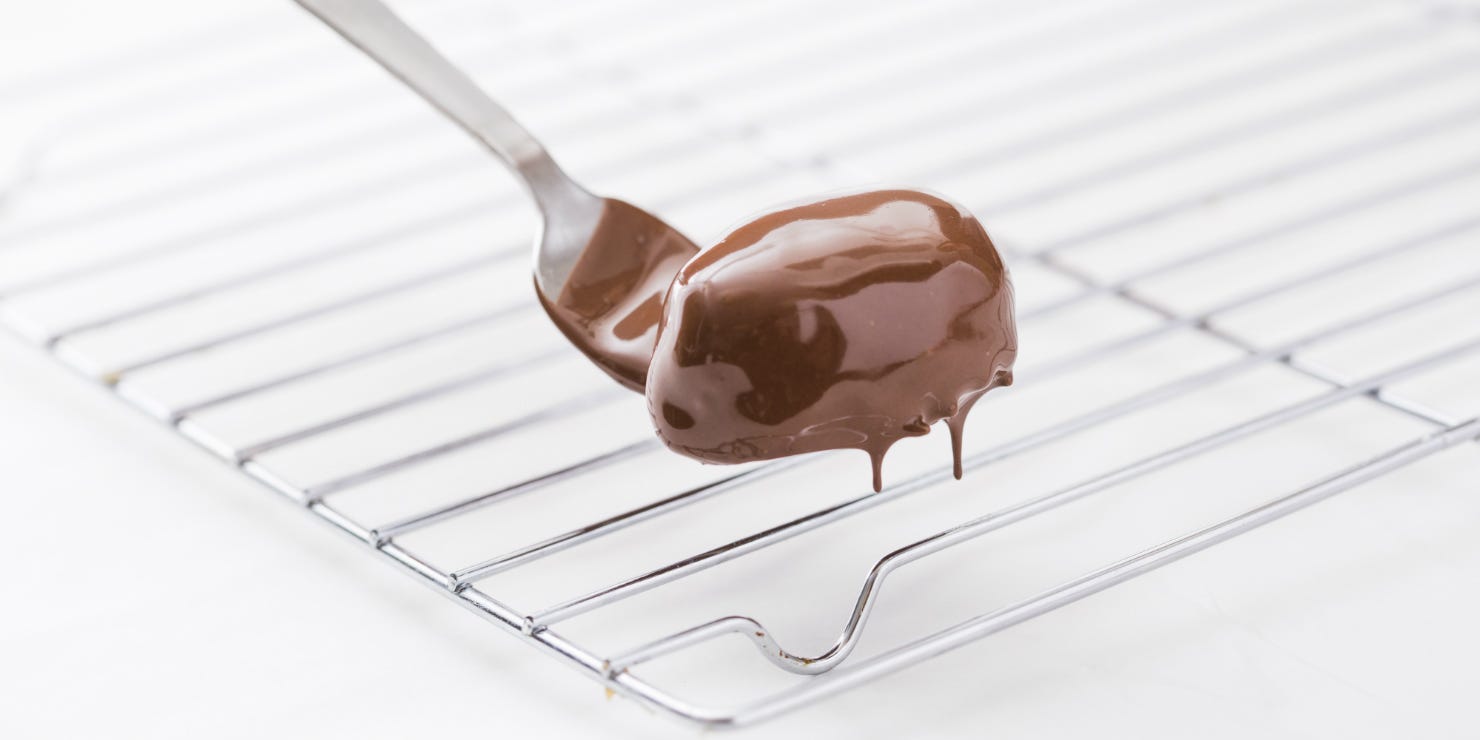 1 cup Peanut butter, creamy
4 oz Cream cheese
1 cup Powdered sugar
1 teaspoon Vanilla
12 oz Ghirardelli Dark Melting Wafers
4 oz Ghirardelli White Melting Wafers (optional, for decoration)
Food coloring (optional, for decoration)
Line a baking sheet or tray with waxed paper. In a large microwave-safe bowl, combine peanut butter and cream cheese. Microwave, uncovered, on high (100% power) for 30 seconds or until mixture is slightly softened, stirring once.

Stir in powdered sugar.

Shape the peanut butter mixture into egg shaped ovals using an egg shaped tablespoon. Place balls on the prepared baking sheet.

Cover and freeze for 15 minutes or until firm.

Place Ghirardelli Dark Melting Wafers in a microwave-safe container. Microwave at half power or defrost setting for 30 seconds. Stir thoroughly (product keeps its original shape until stirred). If not completely melted, continue to microwave at 15 second intervals and stir until smooth. Overheating will cause wafers to burn.

Using a fork, dip peanut butter eggs into melted chocolate mixture, allowing excess to drip back into bowl. Place chocolate covered peanut butter eggs back on baking sheet. Chill for 30 minutes or until firm.

For decoration, melt Ghirardelli White Candy Making wafers in a microwave safe container (follow directions above). Pour into piping bag and decorate as desired. Food coloring can be added to wafers to make Easter colors.