100% Cacao Chia Seed Pudding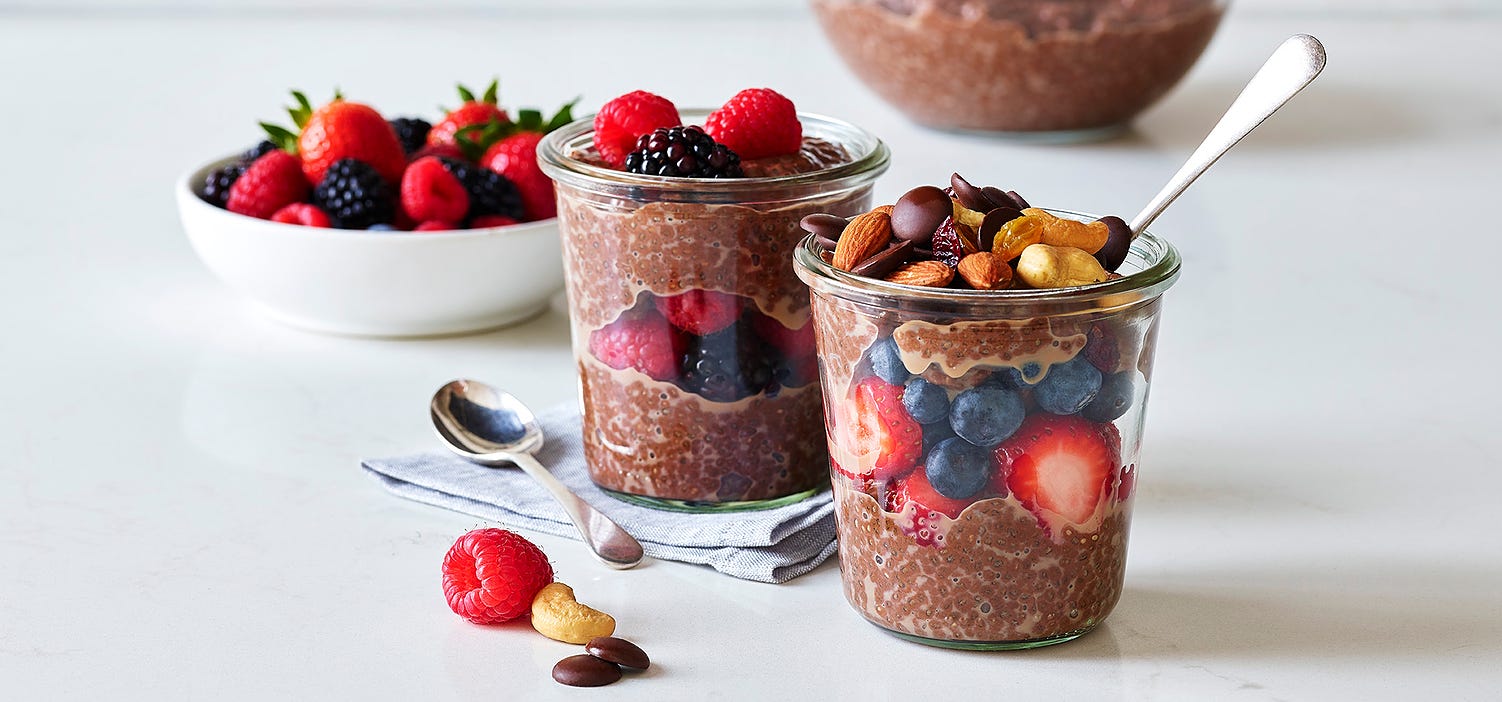 1/4 cup Ghirardelli 100% Ground Cocoa Powder
3 tablespoons Agave nectar, or sweetener of choice
1/2 teaspoon Vanilla extract
1/4 teaspoon Salt
3/4 cup Coconut milk, or milk of choice
3/4 cup Water
1/3 cup Chia seeds
To taste Berries, fresh, optional
To taste Yogurt, optional
Add cocoa powder, agave nectar or sweetener of choice, salt and vanilla extract. Stir to combine.

Add coconut milk and water, mix until chocolate is well distributed, a few streaks of chocolate will remain.

Add chia seeds and stir to combine. Divide mixture into serving containers. Refrigerate for at least 5 hours or chill overnight before serving.

Enjoy on chia seed pudding on its own, or garnish with fresh berries, yogurt and additional Ghirardelli 100% cacao unsweetened chocolate chips if desired.