Milk Chocolate Caramel SQUARES S'mores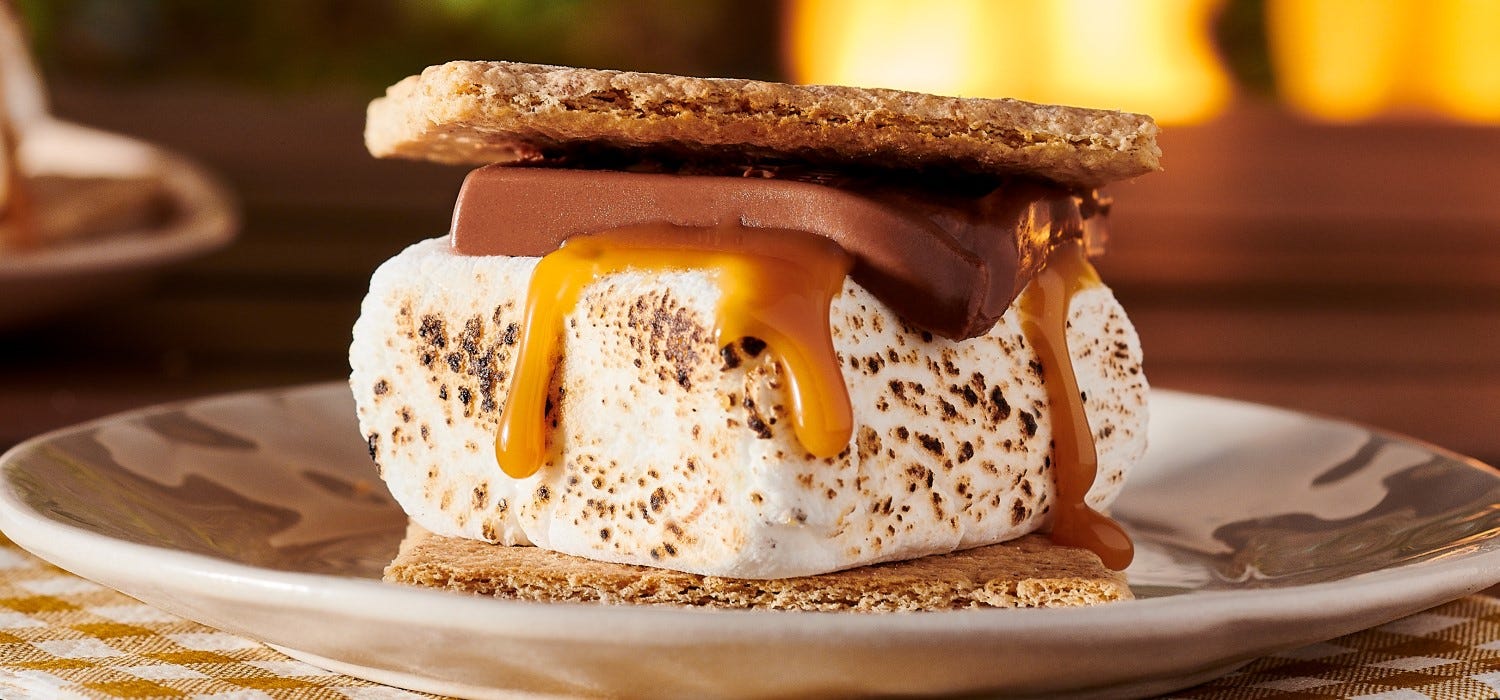 Servings: As many s'mores as you like
Milk Chocolate Caramel SQUARES
Marshmallows
Graham crackers
Place a marshmallow on a skewer and toast over an open flame for 30 to 60 seconds, or until toasted to your desired level.

Place a Milk Chocolate Caramel SQUARE (or your favorite Ghirardelli SQUARES) on a cracker, then top with the warm toasted marshmallow.

Top with another graham cracker.

Press together.