Pumpkin Chocolate Chip Muffins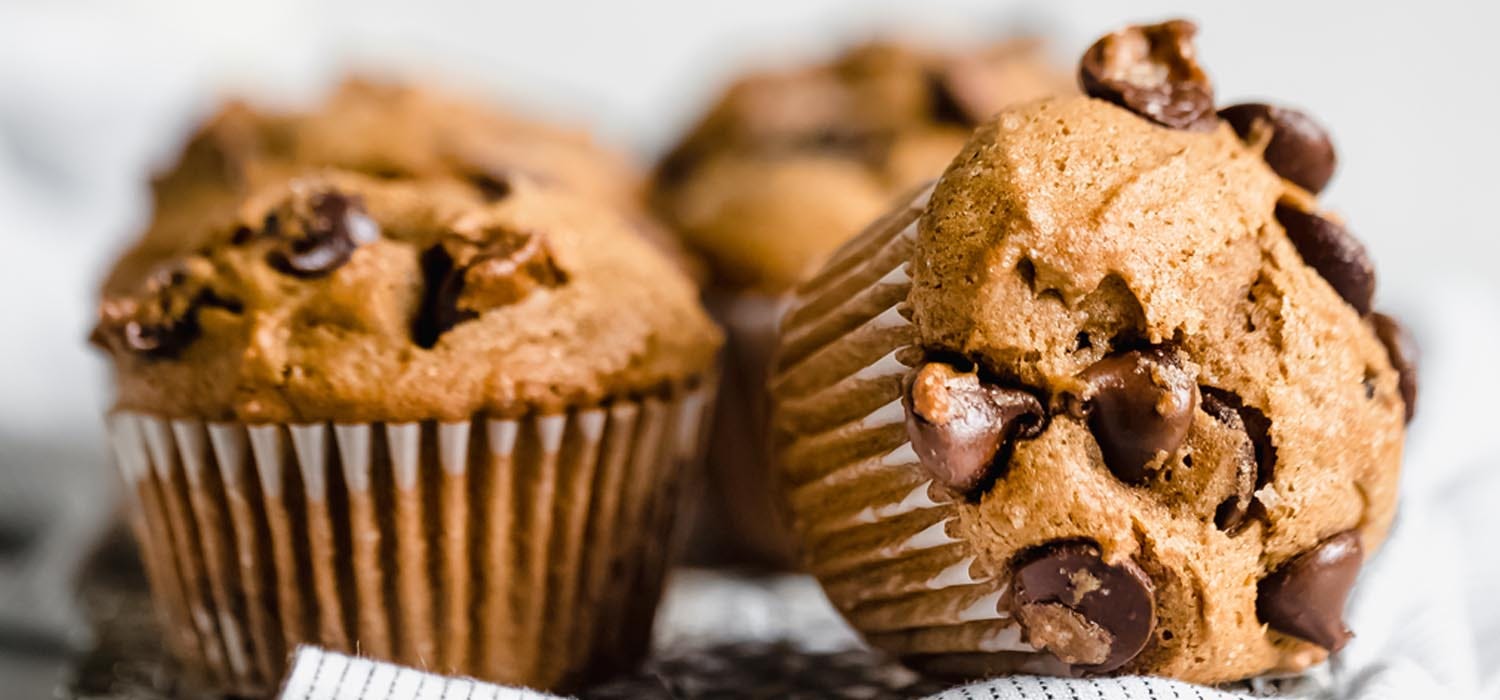 3/4 cup pumpkin puree
3/4 cup sugar
2 large eggs, room temperature
1/2 cup vegetable oil
2 teaspoons vanilla extract
1 1/3 cups all purpose flour
3/4 teaspoon baking powder
1 teaspoon baking soda
1 teaspoon cinnamon
1/2 teaspoon nutmeg
1/2 teaspoon ginger
1/4 teaspoon cloves
1/2 teaspoon salt
Sprinkle finishing sugar, for topping (optional)
Heat the oven to 425 degrees. Line 12 muffin cups with muffin liners and spray with cooking spray. Set aside.

In a large bowl, combine the pumpkin puree, sugar, vegetable oil, eggs and vanilla extract. In a separate bowl combine flour, baking powder, baking soda, cinnamon, nutmeg, ginger, cloves, and salt.

Incorporate the dry ingredients into the wet, stirring until well combined. Fold in the chocolate chips.

Scoop batter into prepared muffin tins, filing just over 2/3 of the way. Sprinkle with finishing sugar if desired.

Bake for 5 minutes at 425 degrees, then turn oven to 375 degrees and bake for an additional 15 minutes. Allow to cool slightly before serving.