Flourless Chocolate Torte with Pumpkin Spice Caramel Sauce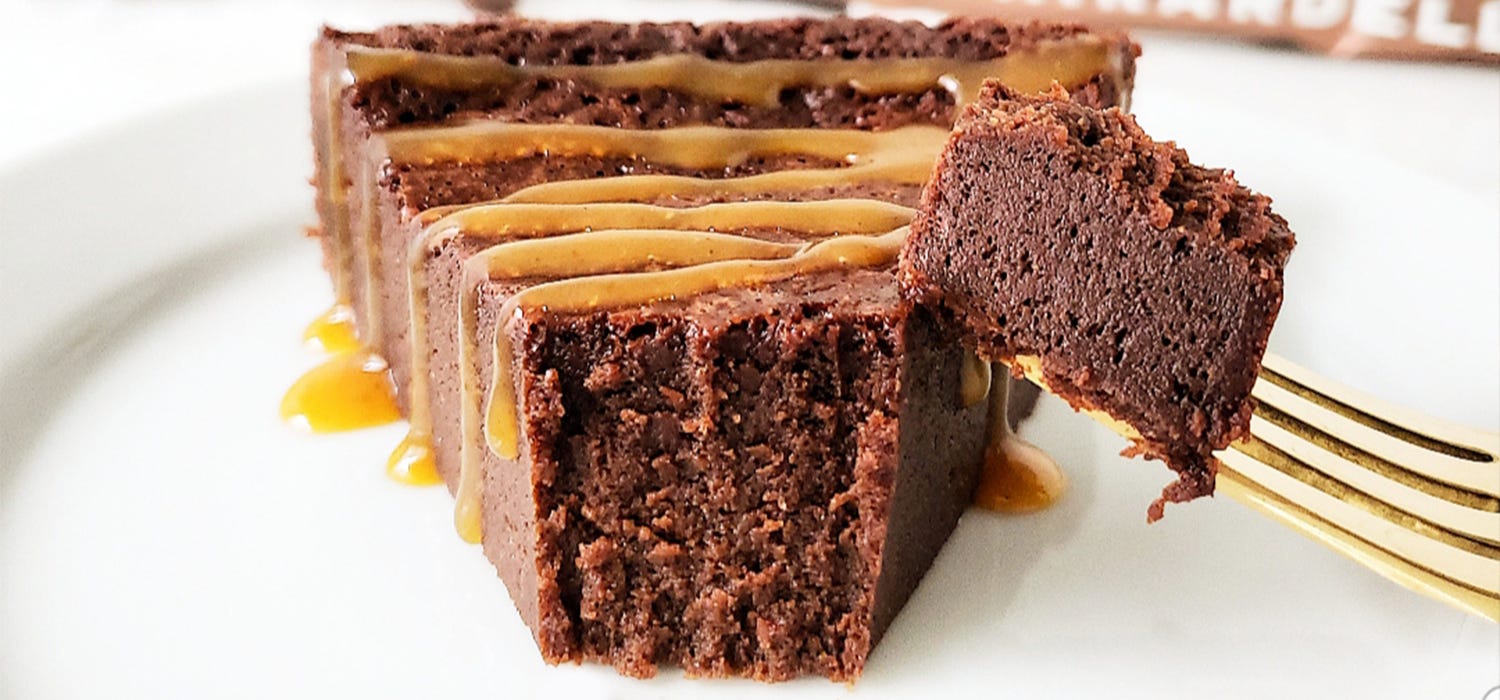 1 cup Ghirardelli 60% Cacao Bittersweet Chocolate Chips
3/4 cup Sugar, granulated
1/4 teaspoon Espresso powder
1/4 teaspoon Salt
1/2 cup Butter, unsalted
1/2 cup Ghirardelli 100% ground cocoa powder, unsweetened
3 Eggs, large, beaten
1/2 teaspoon Vanilla extract
1 Bottle Ghirardelli Caramel Sauce
1/2 teaspoon Pumpkin pie spice
Keep stored in refrigerator.

TORTE: Pre-heat oven to 375 degrees F. Grease, and line with parchment, a 9-inch spring form pan. Place foil under baking pan then press up the sides to seal the bottom edges. This ensure no leaks.

In a large heat proof bowl, melt chocolate and butter in microwave in 30 second increments until whisked smooth. Whisk in espresso powder.

Whisk in sugar and salt until combined.

Add vanilla and eggs, whisk until thoroughly combined.

Fold in sifted cocoa powder until mixture is homogeneous.

Pour batter into prepared pan.

Bake 25 minutes until crust starts to form*

Remove from oven, let sit for 10 minutes.

Loosen the edges gently, then until clip the pan to remove the sides.

Invert on plate, remove the parchment, and then flip again onto serving platter. Let sit another 10 minutes.

Cut and enjoy with a glass of wine or cold glass of milk.

Can be served warm, room temperature, or prepared the day before.

Store covered at room temperature.

CARAMEL: In a microwaves safe bowl, heat Ghirardelli caramel.

Whisk in spice.

Drizzle generously over each torte slice.