No Sugar Added Fudge with Avocado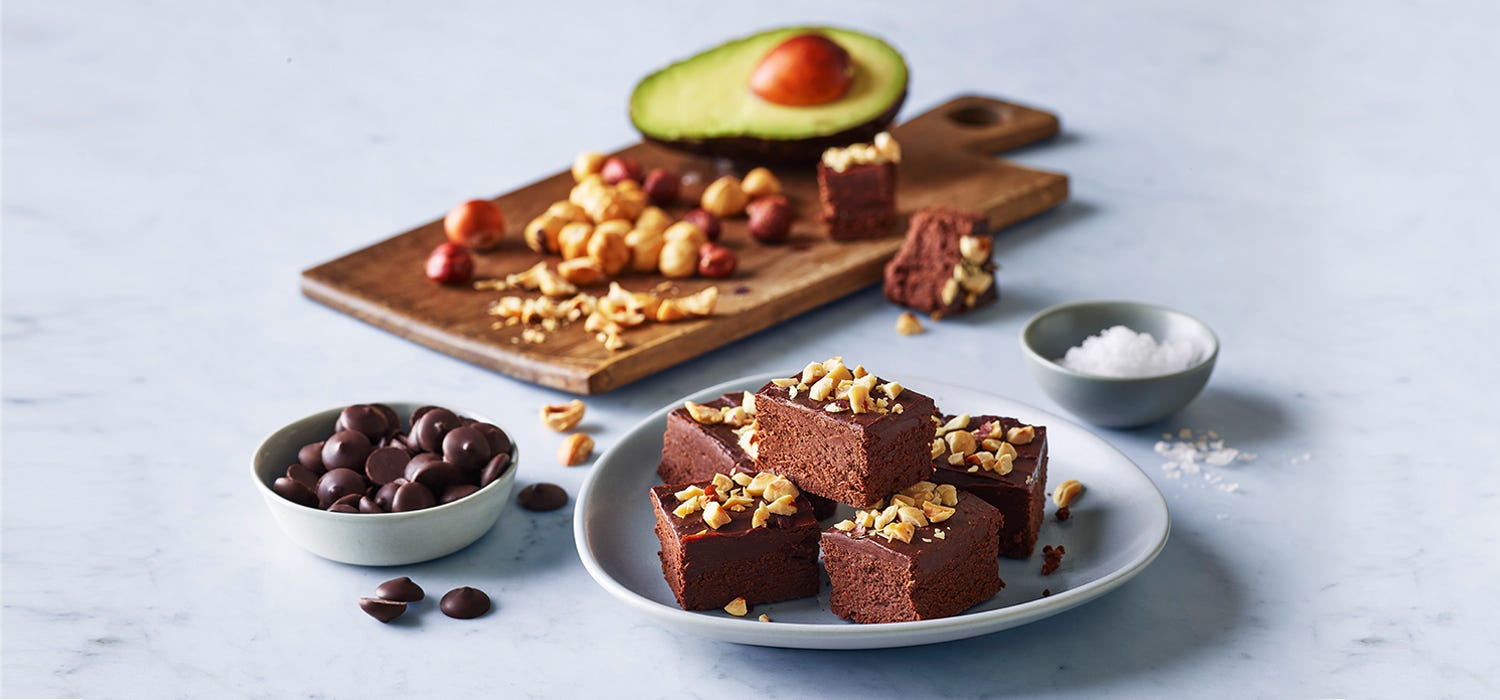 1/4 cup Almonds, sliced (or nut of choice)
4.5 oz Ghirardelli 100% Cacao Unsweetened Chocolate Baking Bar
Nonstick vegetable oil spray
1/2 Avocado, ripe
1/3 cup Monkfruit sweetener for Keto version or 1/2 cup pure maple syrup (or sweetener of choice)
1/3 cup Almond butter (or nut butter of choice)
2-3 tablespoons Water
1/2 teaspoon Kosher salt
1/2 teaspoon Vanilla Extract
Preheat oven to 350°. Toast nuts on a rimmed baking sheet, tossing halfway through, until light golden brown, about 5-10 minutes. Let cool, then coarsely crush or chop. Set aside.

Meanwhile, place chocolate in a small glass or ceramic bowl and microwave in 30-second bursts, stirring well between heating until chocolate is melted and smooth. Let cool slightly.

Spray a 9 x 5-inch loaf pan with nonstick spray. Line with parchment paper or plastic wrap, leaving plenty of overhang on all sides.

In a food processor, purée avocado, desired sweetener, and nut butter until very smooth. Add vanilla extract, kosher salt, and 2 Tbsp. cold water. Pulse until smooth, then add melted chocolate. Pulse just until combined, scraping down sides of bowl as needed. If mixture is very thick add additional water and puree until smooth.

Spread chocolate mixture into prepared pan and smooth top. Scatter reserved nuts over top and press in lightly to ensure nuts stick to the fudge. Freeze until firm, about 1 hour. Remove fudge from pan, then cut into squares or bars to serve.

Enjoy! Store leftovers in refrigerator for up to a week.