Chocolate Coconut Power Bites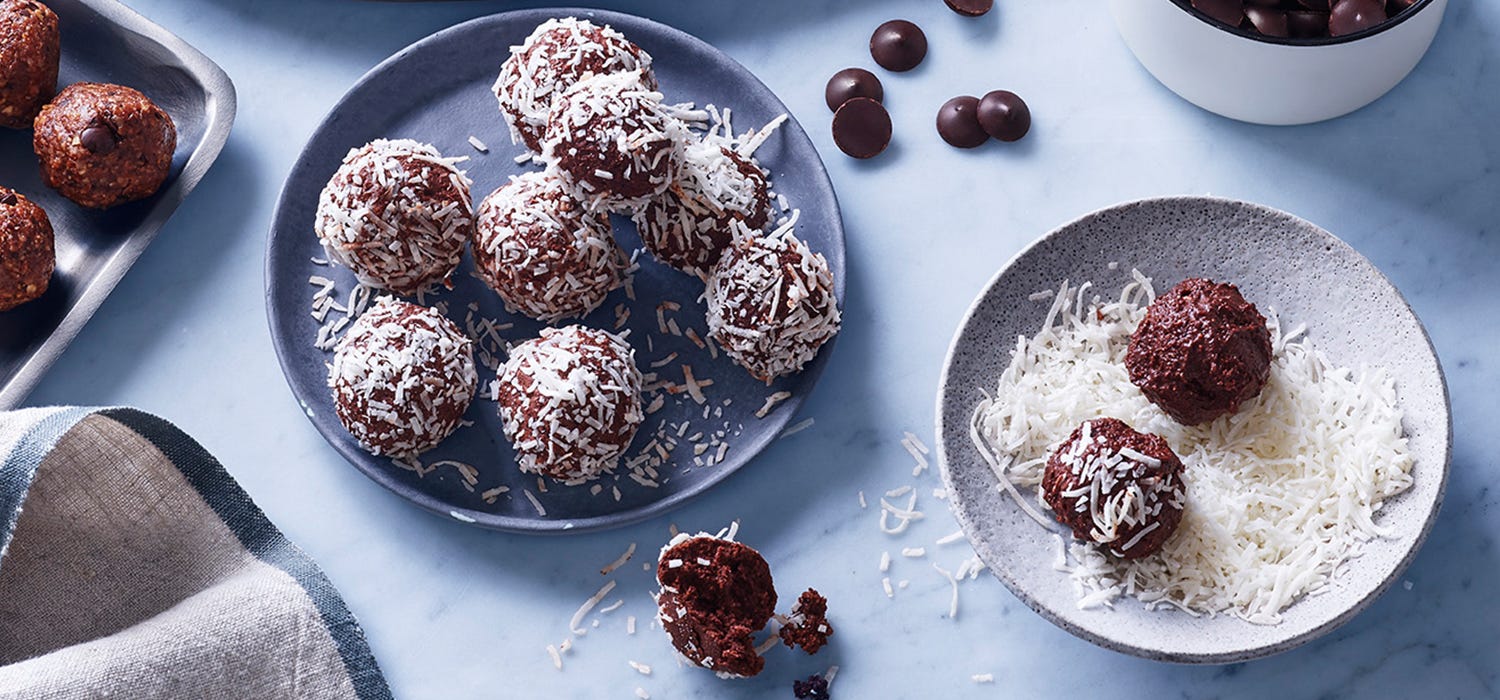 3.0 oz Ghirardelli 100% Cacao Unsweetened Chocolate Premium Baking Chips
1/2 cup Almond butter
3 tablespoons Desired sweetener
Desired topping - Melted Ghirardelli 72% Dark Chocolate Chips, cocoa powder, or coconut flakes
In a medium microwave safe bowl, melt 100% cacao bar. Heat in 30 second increments, stirring in between, until chips are completely melted.

Add almond butter and desired sweetener to melted chocolate, stir until combined.

Chill mixture in refrigerator for 1 hour.

Place desired topping in a small round bowl, and line a sheet pan with parchment paper.

Form chocolate mixture into 1-inch round balls, roll in desired topping, place on sheet pan and refrigerate for 15 minutes or until firm.

Enjoy! Store leftovers in the refrigerator for up to a week.