No-Bake Cacao Power Bites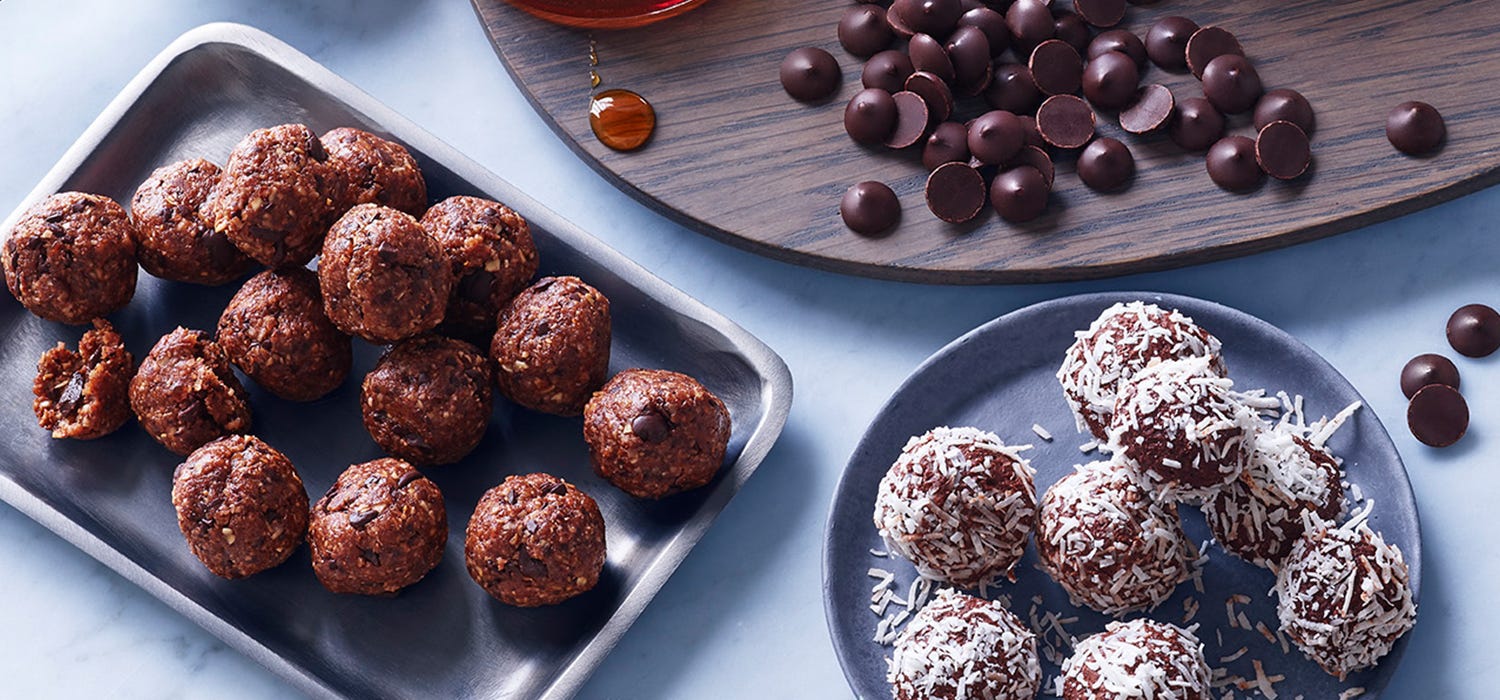 1 cup Dates, pitted
1 cup Rolled oats
1 cup Shredded coconut, unsweetened
1/4 cup Flaxseed meal
1/2 cup Almond butter
1/4 cup Honey
1 1/2 teaspoon Vanilla extract
1/2 teaspoon Cinnamon
1/4 teaspoon Kosher salt
3/4 cup Ghirardelli 72% Cacao Dark Chocolate Premium Baking Chips orGhirardelli 100% Cacao Unsweetened Chocolate Premium Baking Chips
1/4 cup Desired topping such as toasted coconut flakes, chopped nuts, cocoa powder (optional)
In a food processor, combine dates, oats, coconut, and flaxseed meal, pulse until dates and grains are chopped into small pieces.

Add almond butter, honey, vanilla extract, cinnamon and salt, pulse until incorporated.

Add 72% or 100% Cacao baking chips and pulse until evenly distributed.

Form into 1-inch diameter balls.

Optional - Place desired topping in a small round bowl and line a sheet pan with parchment paper. Roll balls in desired topping.

Place on sheet pan. Refrigerate for 30 minutes to set.

Enjoy! Store leftovers in refrigerator for up to a week.