Dipped Pretzel Rods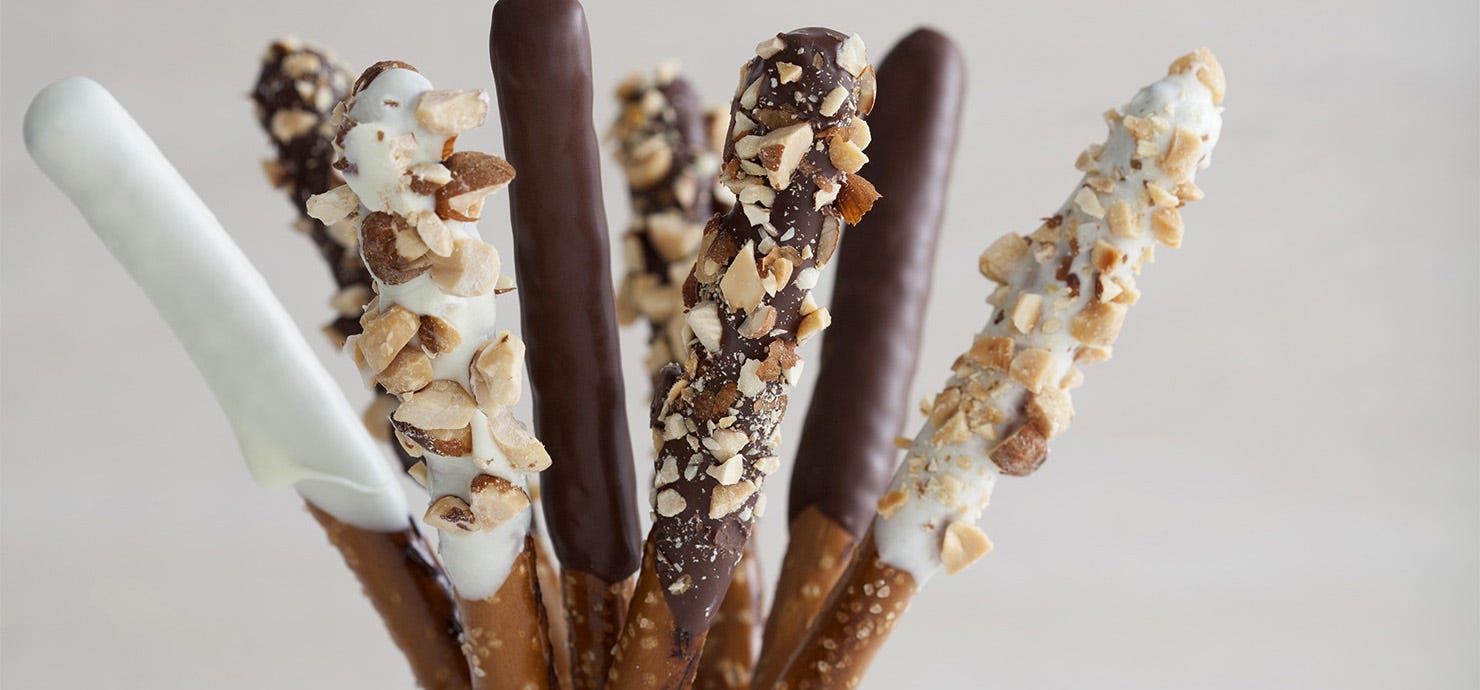 12 oz Pretzel rods
12 oz Ghirardelli Dark Melting Wafers or Ghirardelli White Melting Wafers
Small bag Chopped assorted nuts, optional
Place Ghirardelli Melting Wafers in a microwave-safe container and microwave at half power or defrost setting for 30 seconds. Stir thoroughly (product keeps its original shape until stirred). If not completely melted, continue to microwave in 15 second intervals and stir until smooth. Overheating can cause wafers to burn.

Dip half of the pretzel into melted wafers.

If using nuts, roll covered pretzels in nuts while still warm.

Place coated pretzels on waxed paper.

Cool in refrigerator for 10-15 minutes, or until hard.