Ghirardelli Cookies and Crème Cookies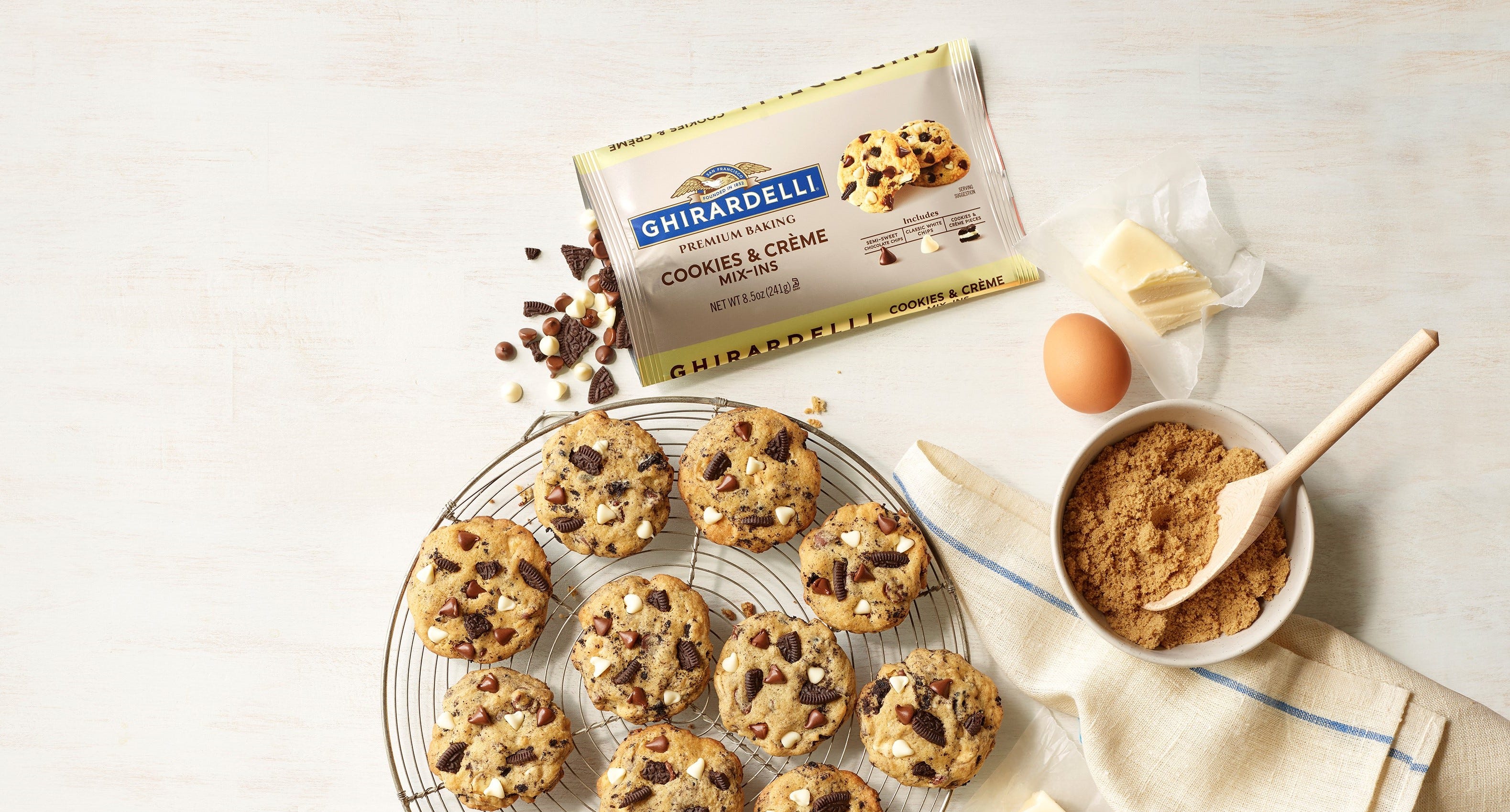 Yields: 32 cookies
Prep Time: 1hr 45 minutes, including chilling
1 3/4 cups all-purpose flour
1/2 teaspoon baking soda
1/2 teaspoon salt
1 stick unsalted butter, room temperature
4oz cream cheese, room temperature
1/2 cup brown sugar, lightly packed
1/2 cup granulated sugar
1 egg
2 teaspoon vanilla extract
1 bag (8.5oz) Ghirardelli Cookies & Creme Mix Ins
Preheat oven to 350F.

In a medium bowl mix together flour, baking soda and salt set aside.

In large mixing bowl, beat butter, cream cheese, sugar, and brown sugar on medium speed until creamy and lightened in color.

Add egg and vanilla extract, mix on low speed until incorporated.

Gradually blend dry ingredients into creamed mixture. Stir in Ghirardelli Cookies and Creme Mix Ins. Chill dough for 1 hour (optional).

Drop by rounded tablespoonfuls onto parchment lined cookie sheets, spacing 2" apart.

Bake for 8-10 minutes, until edges are set and just turning golden brown.

Remove and let stand on cookie sheets for 5 minutes. Transfer cookies on to wire rack and allow to cool completely.