Bananas Foster S'mores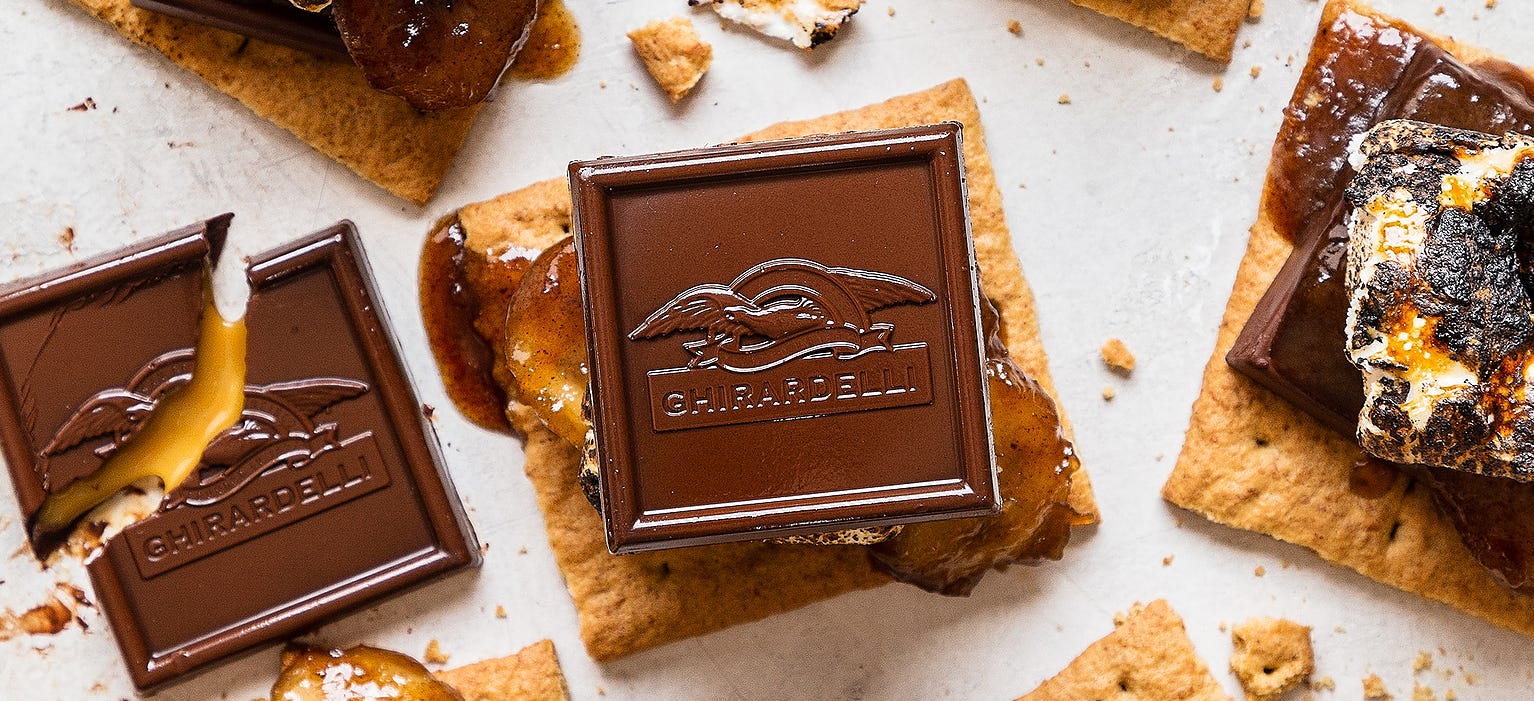 3 tablespoons unsalted butter
1/3 cup light brown sugar
1/2 teaspoon ground cinnamon
1/4 teaspoon kosher salt
2 bananas, thinly sliced
3 tablespoons dark rum
1/4 cup pecans, toasted and chopped
10 graham crackers, halved
20 Ghirardelli Sea Salt Caramel Squares, divided
10 marshmallows, torched
In a medium skillet, melt butter over medium-high heat. Add brown sugar and cook until bubbling and dissolved, 2 minutes. Add cinnamon, salt and bananas, then continue to cook until softened and caramelized, 1-2 minutes more. Deglaze pan with rum and simmer to cook off alcohol, 1 minute. Stir in pecans and set aside.

Lay out 10 graham cracker halves and place 1 Ghirardelli Sea Salt Caramel Square over each. Spoon on caramelized bananas then top with torched marshmallows and the remaining Ghirardelli Sea Salt Caramel SQUARES.

Sandwich with remaining graham cracker halves, serve and enjoy these delicious bananas foster s'mores!