Milk Chocolate Thumbprint Peanut Butter Bars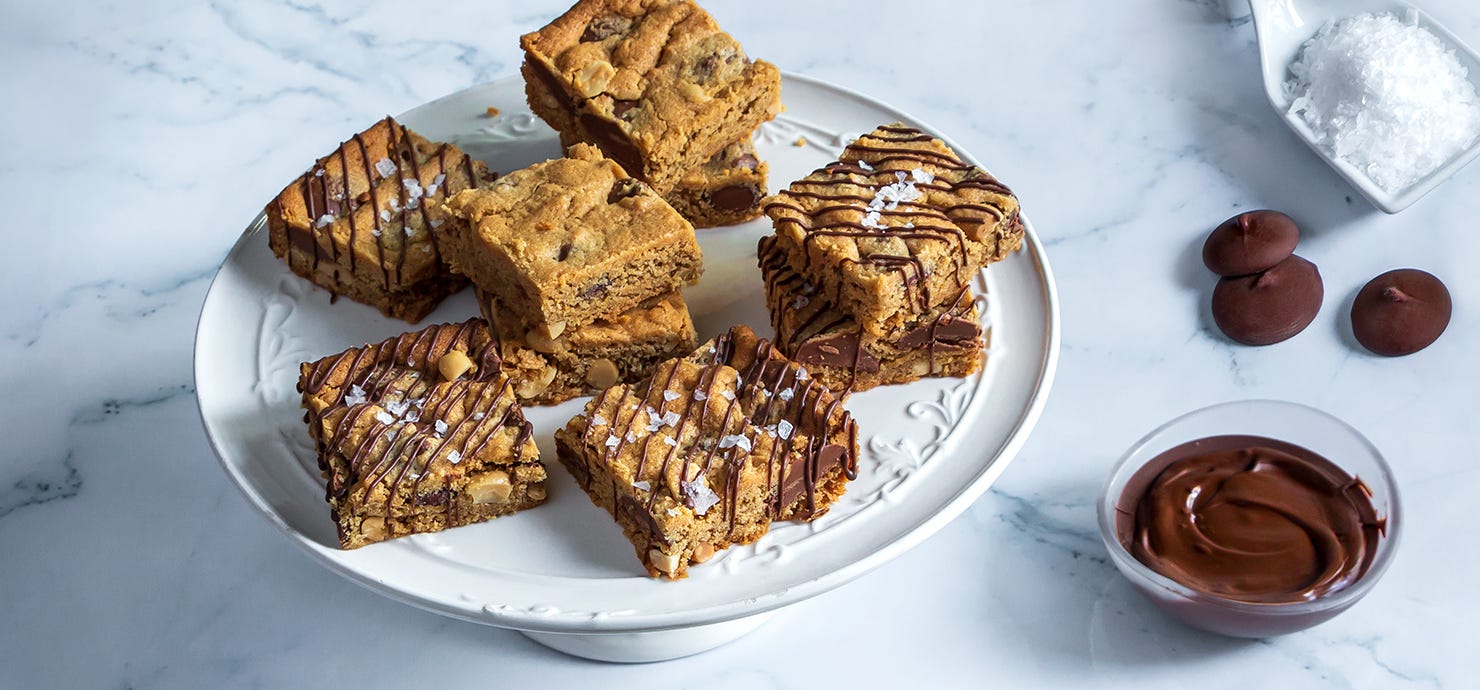 1 bag (9 oz) Ghirardelli Milk Chocolate Thumbprint Drops
1 cup (8 oz) unsalted butter, softened
1/2 cup unsalted butter, softened
1/2 cup granulated sugar
1/2 cup brown sugar
3/4 cup peanut butter
1 large egg
1 cup all- purpose flour
1/2 teaspoon salt
1/2 teaspoon baking soda
1/2 cup peanuts
In a stand mixer with a paddle attachment on medium- high speed; mix sugars and butter until light and fluffy. Add peanut butter and mix until combined. Beat in egg until smooth.

Add in flour, baking soda and salt, all at once. Mix on low speed until combined. Fold in peanuts until evenly distributed.

Preheat oven to 350°F. Coat a 9x12 inch pan with pan spray and place 2/3 of the dough on the pan. Evenly place Milk Chocolate Thumbprints on dough. Evenly distribute the remaining dough on top of the chocolate.

Bake for approximately 25-30 minutes, until golden on edges and set in middle.

Let stand for 5 minutes. Transfer to wire racks and let cool completely.

Optional: Drizzle with Ghirardelli Milk Chocolate Flavored Candy Wafers and sprinkle with coarse sea salt.

Variation: Make with almond or nut butter of choice.