Cinnamon Chocolate Chip Cookies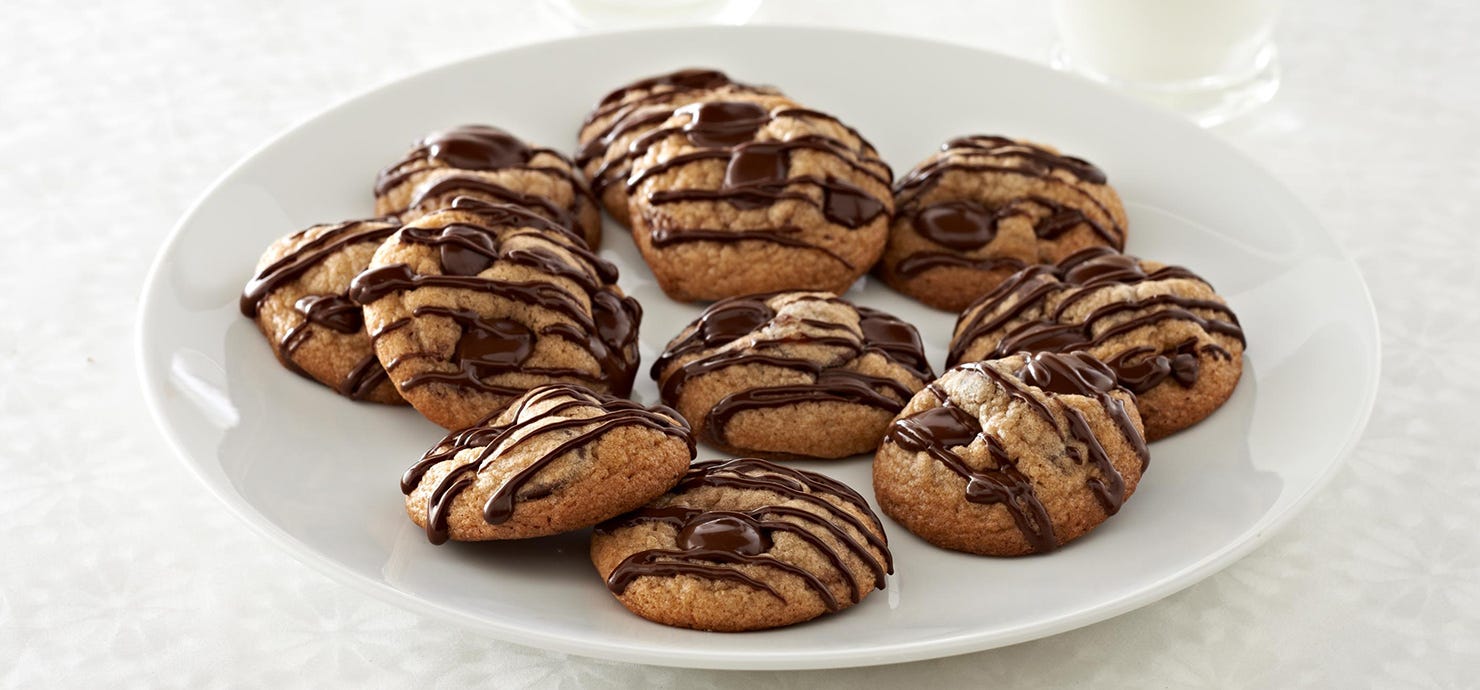 1 cup unsalted butter, softened
1 cup packed brown sugar
1/2 cup granulated sugar
1/2 teaspoon baking soda
1/2 teaspoon salt
2 teaspoon ground cinnamon
2 large eggs
1 teaspoon vanilla extract
2 3/4 cups all-purpose flour
2 1/2 cups Ghirardelli® 60% Cacao Bittersweet Chocolate Baking Chips (or 2x10 oz. bags)
1 teaspoon shortening (optional)
Preheat oven to 375°F.

In a large bowl, beat butter with an electric mixer on medium to high speed for 30 seconds.

Add brown sugar, granulated sugar, baking soda, salt, and cinnamon. Beat until combined, scraping bowl occasionally.

Beat in eggs and vanilla until combined.

Beat in as much of the flour as you can with the mixer.

Stir in any remaining flour with a spatula or wooden spoon.

Stir in the 2 cups Ghirardelli®; 60% Cacao Bittersweet Chocolate Baking Chips.

Shape dough into 1-inch balls and place 2 inches apart onto an ungreased baking sheet.

Bake for 6 to 8 minutes or just until edges are lightly browned.

Cool on cookie sheet for 2 minutes.

Transfer to wire racks; cool completely.

If desired, for chocolate drizzle, in a small microwave-safe bowl, combine the ?2 cup Ghirardelli 60% Cacao Bittersweet Chocolate Baking Chips and the shortening. Microwave on medium power (50 percent) for 1 minute. Remove and stir. If chocolate is not melted, return to microwave and repeat heating step, stirring every 30 seconds to avoid scorching. Stir until smooth. Drizzle over cookies.

Enjoy immediately, store in an airtight container at room temperature for up to 1 week, or freeze for up to 3 months.