Chocolate Graham Crackers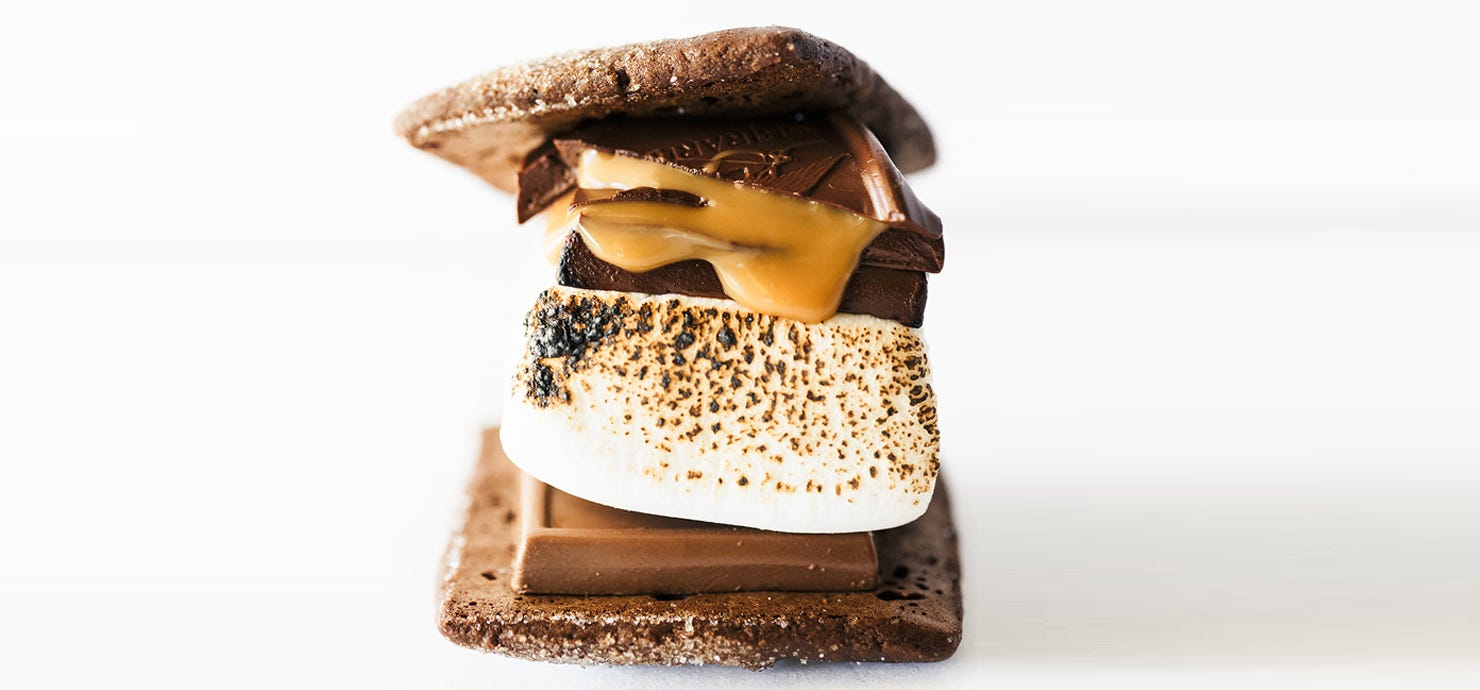 2 cups (254 grams) all-purpose flour
1/4 cup plus 2 tablespoons (50 grams) whole wheat flour
1 teaspoon baking soda
1/2 teaspoon fine salt
1/2 cup (43 grams) Ghirardelli unsweetened cocoa powder
7 tablespoons (99 grams) unsalted butter, cut into small pieces
3/4 cup (150 grams) dark brown sugar
2 tablespoons honey
1 teaspoon vanilla extract
3/4 cup milk
Granulated sugar, for sprinkling on top
In the bowl of a food processor, pulse the flours, baking soda, salt, and cocoa powder until combined. Add the butter and pulse until a coarse meal forms. You can also do this with a pastry blender.

In a small bowl, mix together the brown sugar, honey, vanilla extract, and milk. Pour into the flour mixture and pulse until it just comes together in a ball. Wrap in plastic and refrigerate until firm, at least 30 minutes.

Preheat the oven to 350°F.

Divide the dough in half. Place each half between two sheets of parchment paper or plastic wrap. Use a rolling pin to roll the dough into an 1/8-inch thick rectangle. Cut the dough into squares. Use the tines of a fork or a skewer to lightly imprint rows of dotted lines into the squares. Gently peel the squares off the parchment and place onto a clean parchment-lined baking sheet.

If the dough becomes too soft while shaping, place on a baking sheet and chill in the fridge or freezer until firm.

When ready to bake, sprinkle the squares with granulated sugar, lightly pressing in to adhere.

Bake for 13 to 15 minutes, or until fragrant and just dry at the edges. Place the crackers on cooling racks to cool completely. Store in an airtight container at room temperature for up to 5 days.