Dark Chocolate Sea Salt S'more with Raspberries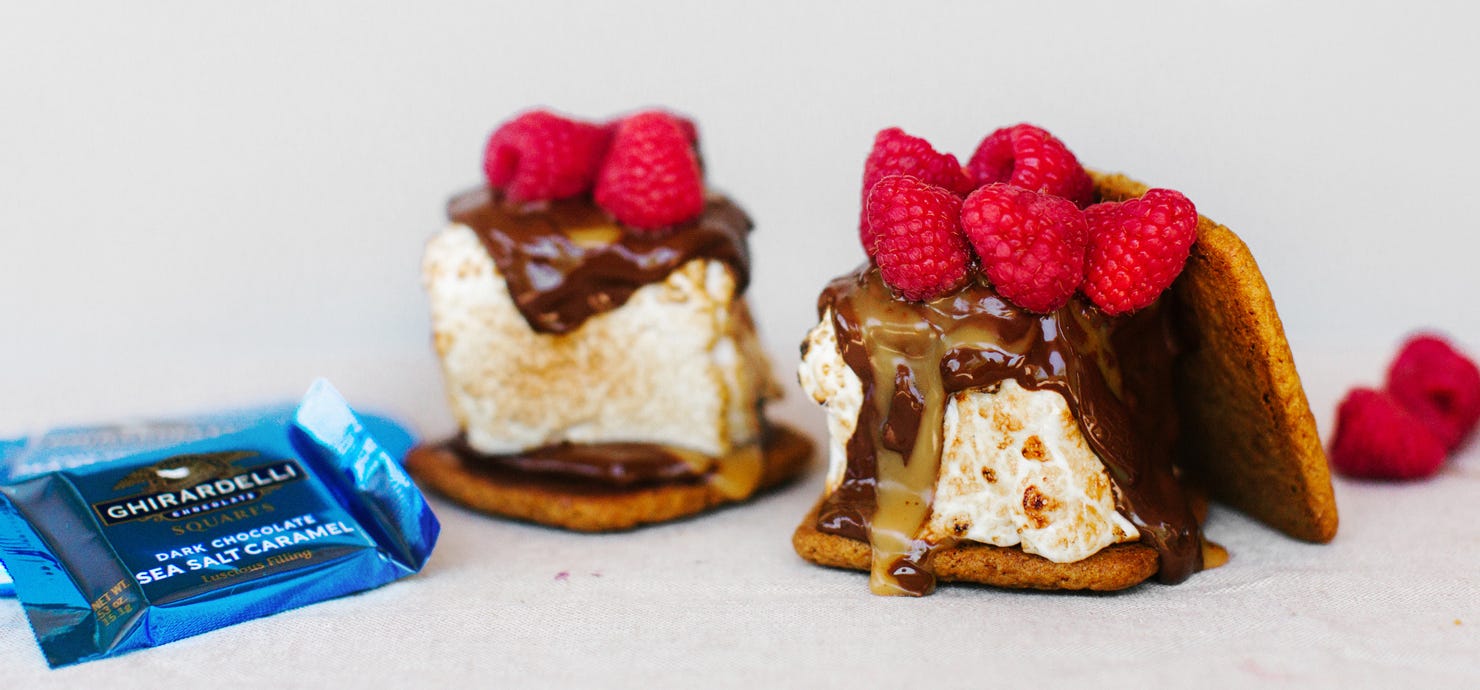 Servings: As many as you like
Marshmellows
Graham Crackers
Ghirardelli Dark Chocolate Sea Salt SQUARES
Raspberries
Place a marshmallow on a skewer and toast over an open flame for 30 to 60 seconds, or until toasted to your desired level.

Place your favorite Ghirardelli SQUARE on a cracker. Here we recommend the Dark Chocolate Sea Salt SQUARES.

Then top with the warm toasted marshmallow.

Add another SQUARE and top with fresh fruits. Here we recommend fresh raspberries. Top with another graham cracker.

Press together.