Soft Pumpkin Chocolate Chip Cookies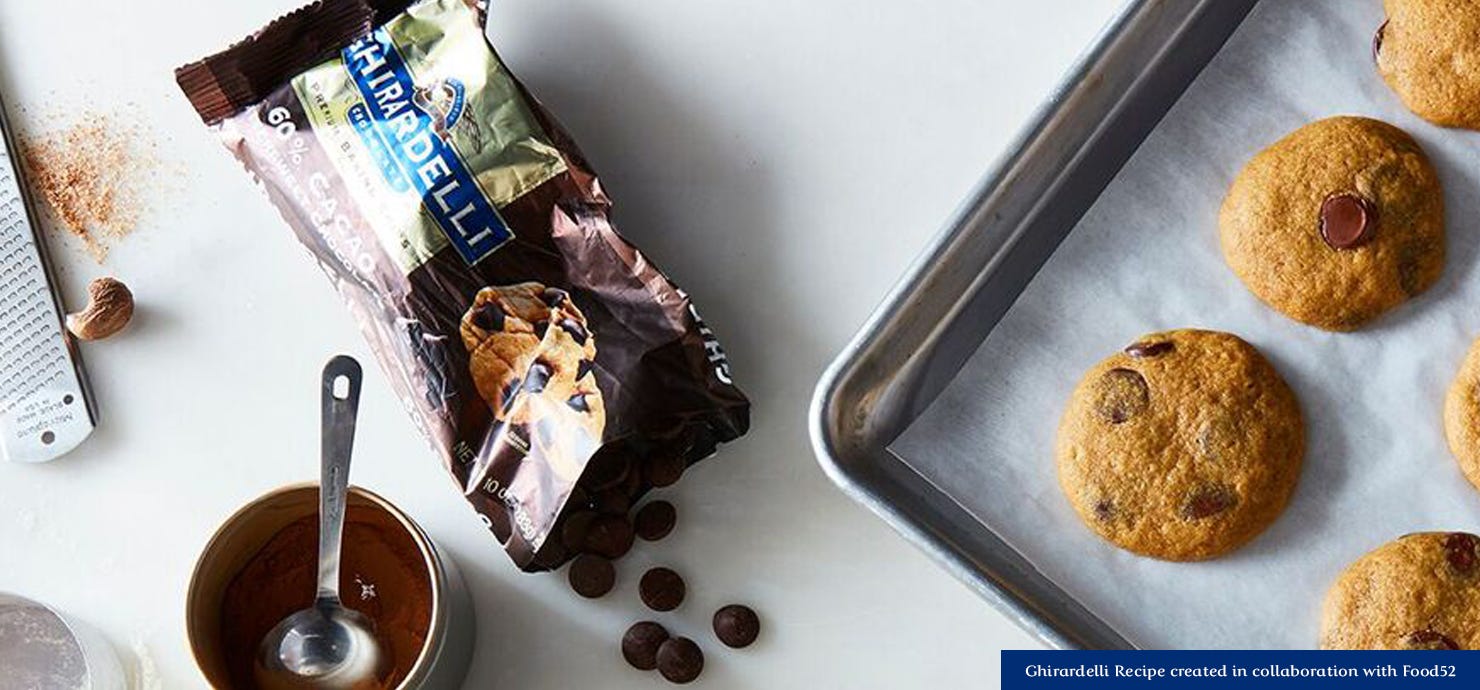 2 cups all-purpose flour
1 teaspoon ground cinnamon
1/4 teaspoon freshly ground nutmeg
1/4 teaspoon ground allspice
1/4 teaspoon ground ginger
1/2 teaspoon kosher salt
2 teaspoons baking powder
1 teaspoon baking soda
1 cup sugar
1/2 cup vegetable oil
1 cup canned pumpkin
1 teaspoon vanilla extract
1 large egg
1 cup Ghirardelli bittersweet chocolate chips
Heat the oven to 350 degrees. Line 2 baking sheets with parchment paper.

In a medium bowl, whisk together the dry ingredients and set aside.

In a large bowl, whisk together the sugar, oil, pumpkin, vanilla and egg until smooth.

Add the dry ingredients to the wet and stir until just combined, then stir in the chocolate chips. Do not over-mix.

Drop the dough by tablespoonfuls onto the parchment-lined baking sheets, leaving about two inch between the cookies. Bake for about 12 minutes, until a cake tester inserted in the center of one of the cookies comes out clean. Cool the cookies on the baking sheet on a wire rack for a few minutes, and then remove the cookies with a spatula and finish cooling the directly on the racks.

Repeat with the remainder of the batter, re-using the baking sheets once they're cool enough.