Ghirardelli Careers - Manufacturing
---
---
Where We Work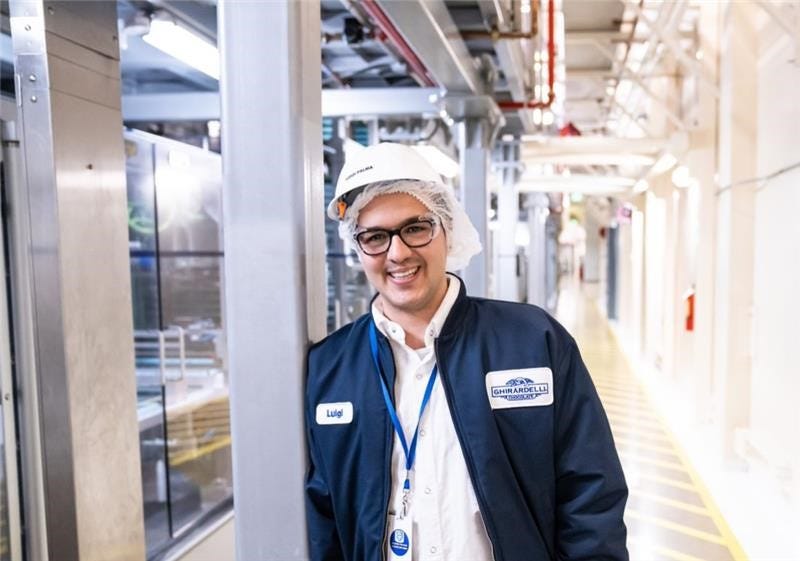 San Leandro, CA
Our Company Headquarters is located in San Leandro, California with our manufacturing plant, corporate offices and our newly remodeled retail store and ice cream shop.
Tracy, CA
Our warehouse, packaging and customer service facility is located in Tracy, California.
---
What We Do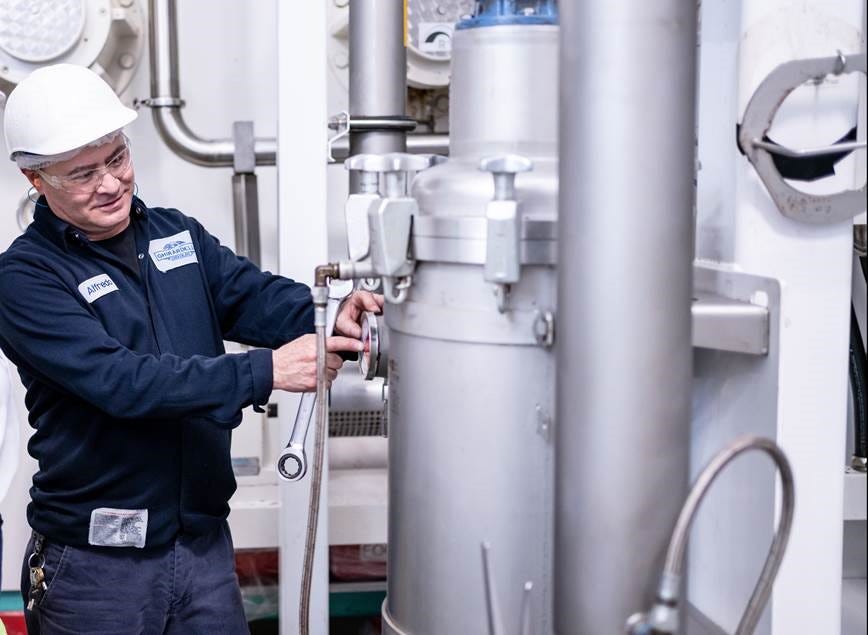 At Ghirardelli, we pride ourselves on making quality chocolate so delicious it makes life a bite better.
---
Safety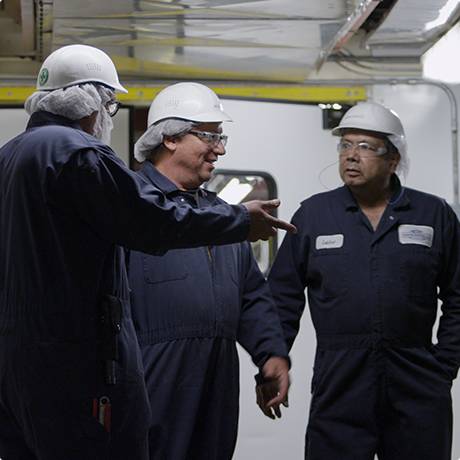 Our Safety Absolutes
Safety is the overriding priority.

All accidents can and must be prevented.

At Ghirardelli, Safety is everyone's responsibility.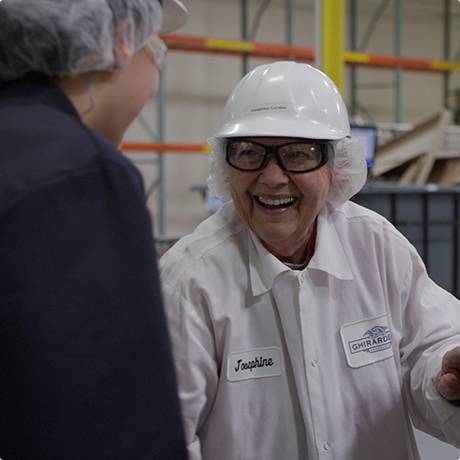 At Ghirardelli we recognize the significant employee contributions that have a positive impact on the safety and health program. It is our belief that our recognition program helps improve the safety culture by encouraging individuals as well as groups of employees to achieve a higher level of safety awareness.
The safety and health program is based on our company value that "People Matter" and we care about their well-being and their ability to provide for their families.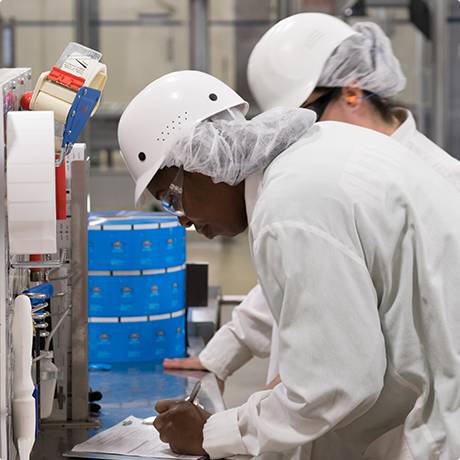 We are committed to providing a safe and healthy environment for all employees and visitors to comply with safety and health standards that supports federal, state, and local laws and regulations. With the full support of upper management, this commitment is met through teamwork of all departments, their management, and our safety team members.
This commitment is met through the teamwork of all departments, their management, and our safety team members with the full support of our senior management team.
---
Manufacturing Benefits
Mind & Body
Ghirardelli offers the Kaiser HMO medical plan to all full-time, regular, plant hourly employees. As a Kaiser Permanente member, employees have access to a full range of care and services, including routine care, urgent care, and emergency care. All premiums are employer paid, but the employee will be responsible for all office visits, copays, prescriptions, and all other eligible expenses. Medical coverage begins on the 59th day following the date of eligibility.
When enrolled in our Kaiser HMO medical plan, an employee can receive care from the comfort of their home or anywhere and schedule a video visit with your doctor. If the video visit is scheduled, an employee can join up to 15 minutes before start time. These appointments are for minor medical issues, such as allergies, cold and flu, or headaches.
With VSP, our employees have to freedom to choose any vision provider. For employees that elect this plan, it provides coverage for vision exams and lenses every twelve (12) months and frames every twenty-four (24) months. The coverage begins on the first day of the month following 90 days of eligibility.
For more information about the dental plan for the plant, employees should contact their union.
The Employee Assistance Program (EAP) is provided through Ability Assist Counseling offered by ComPsych at no cost to eligible employees and their dependents. This is a confidential counseling program that provides help in a broad range of personal topics that affect an employee's personal life and well-being. EAP consultations are strictly confidential. No details of any consultation sessions are shared with Ghirardelli.
The Kaiser HMO medical plan includes coverage for mental health services. When an employee struggles with depression, anxiety, addition, or other issues, it can interfere with their life. They can access help by contacting Kaiser Permanente.
Transgender members have benefits and services through Kaiser that meet their unique needs. The employee will have access to a variety of services, such as mental health therapy, hormone therapy, and gender-affirming surgeries.
To help our employees build resilience and support for their overall wellness, there are online customizable wellness programs through Kaiser's Total Health Assessment. While these apps and services are not intended to replace treatment, they can provide support for taking meaningful steps toward becoming happier and healthier.
Financial & Legal
All eligible employees are covered for Life and Accidental Death & Dismemberment benefits through The Hartford with a benefit of $10,000. Ghirardelli provides this benefit at no cost to the eligible employee.
The Dependent Care FSA allows our employees to use pre-tax dollars to pay for eligible childcare for dependents under the age of 13 or adult day care. This is a use it or lose it benefit.
Ghirardelli's 401k Retirement and Savings Plan is designed to provide a vehicle for obtaining financial security at retirement. Regular, full-time employees who work in the plant are eligible to participate provided they are at least 18 years of age. Ghirardelli will contribute 6% of total earnings for all regular eligible employees who have completed 3 months of service. Annual contributions will be deposited in employees' retirement accounts by March 31st of each year.
PerkSpot is an online employee perks and discount hub where our employees can save money on exclusive offers tailored just for them. It's a one-stop shop where they can find all their discounts for all their favorite goods and services such as dining, events & movies, travel, health & wellness, computer & technology as well as auto maintenance.
The Employee Referral Program has been developed to reward employees for their assistance with the recruitment of qualified candidates to fill specific positions. Under the program, eligible employees will receive a net payment for the referral of a candidate who joins the company.
Ghirardelli offers an employee discount on purchases of our confections and gift packages. Employees enjoy a 50% discount on most of our luscious chocolate and ice cream fountain products!
Life & Work
An employee who has 1 or more years of continuous service shall be granted 3 working days off with pay within 10 days of the death of immediate family. In addition to 3 days' pay, the employee may be granted 7 days off without pay to travel out of state or country. To provide extra support, The Hartford offers Beneficiary Services which include 24/7 phone access after a loss or terminal illness, legal advice, financial planning, emotional counseling for up to one year, and up to 5 face-to-face counseling sessions.
The Hartford's Travel Assistance through Generali Global Assistance, Inc. offers a variety of guidance for members if they are more than 100 miles away from home for 90 days or less. Some examples of their services include emergency travel arrangements, pre-trip information and emergency personal services.
All regular employees who have worked continuously for the Employer for at least 1 year shall be entitled to receive vacation benefits. After the second anniversary, the employee will be eligible for additional weeks of vacation based on years of service and annual hours worked.
Regular employees who meet their eligibility hours will receive 3 days of sick on the first of the month following their anniversary date. Thereafter, the employee will earn up to 6 days on the first of the month following their second anniversary.
Regular employees who have met their probationary period will receive 11 paid holidays annually.
The company allows employees working in the factory to take up to 8-hours of paid volunteer time per year.
We have free on-site parking at our corporate office in secured lots. This frees our employees from the stress and anxiety of searching for parking.
Ghirardelli provides food on-site for purchase at Café Domingo. The café includes a hot food station, a refrigerated Grab-N-Go station, Alameda Soda Company fountain beverages, soup station, display of sweets, snacks, and coffee.
---